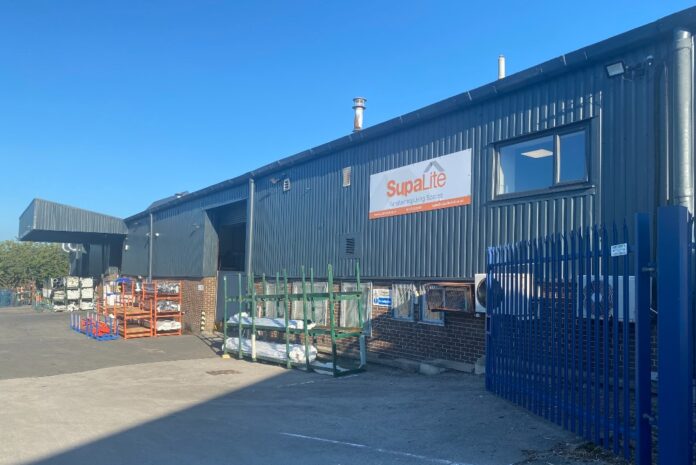 Leaders of SupaLite have invested in the firm's Croft Street site to create a dedicated orangery and glazed roof system facility. The space is now entirely devoted to manufacturing the new S2 conservatory glass roof, the S1 glass roof lantern and the ILite flat roof orangery system. The revamp is part of a larger plan to expand the Preston-based conservatory roof replacement specialist's existing offering.
"Our Croft Street site originally opened 11 years ago and has been a part of SupaLite since day one," explained Sean Blakesley, the business' technical support manager. "It's where we first manufactured our SupaLite tiled roof system.
"As we evolved and grew as a company, we needed bigger facilities to accommodate the increase in demand. Even though Croft Street is no longer used as our main warehouse, we have always utilised the space throughout the last decade.
"With the introduction of our new glazed roofing system, it made sense to turn this location into our dedicated warehouse where we can manufacture these latest additions. The facility is looking great and means that we can efficiently and effectively meet all new orders that are placed without impacting any of our other manufacturing processes."
SupaLite started renovating Croft Street earlier this year to guarantee that the facility was up and running ahead of the launch of the S2 conservatory glass roof system at the 2023 Fit Show. The transformation involved installing new machinery and relocating a team that could work full-time within this evolving area of the business.
"At SupaLite we've always been passionate about offering not just quality products but also a quality service," Sean added. "We wanted to create a bespoke facility that could focus primarily on the development of our orangery and glazed roofing system, to make sure we continue to deliver the same level of service our customers have grown to expect over the years."
With more than 10 years' experience in the conservatory roof replacement market, SupaLite has developed replacement roof products including SkyVista and the S1 glass roof lantern. Read more about the business on the manufacturer's website.