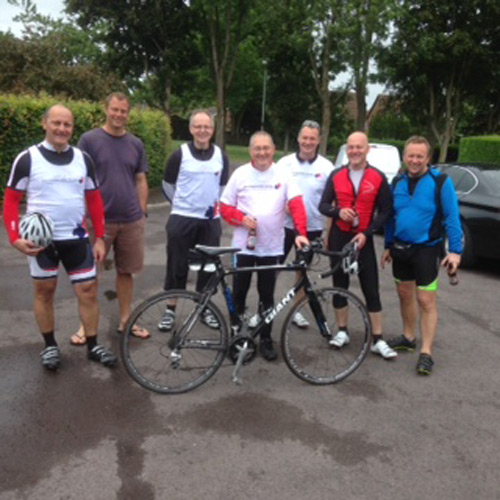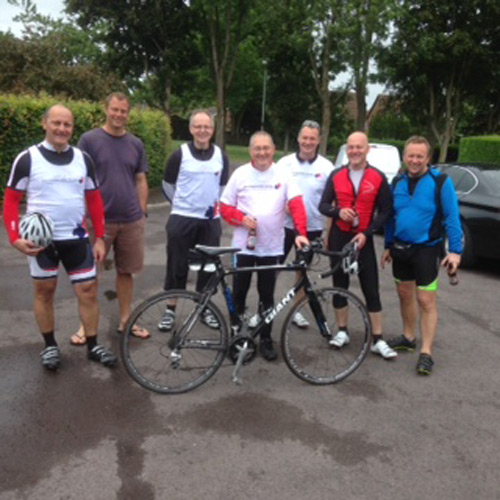 A team of friends from The Veka UK Group have pedalled up more than £3,000 for The Encephalitis Society, after setting their target at a more modest £1,000.
Encephalitis is inflammation of the brain and Mark Barsby, Veka's head of technical, was diagnosed with Limbic Encephalitis last October which is an autoimmune and rare strain of the condition.
At the end of June, the cyclists set out to cover 100 miles of Wiltshire's beautiful countryside and ancient monuments to raise money for the charity.
The first day saw Richard Garland, Steve Bakewell and Mark Barsby from Veka joined by Allan Whittaker from ERA Security, with 4×4 support supplied supplied by Mark's neighbour, Paul Greenstreet and his son Jenson.
The team took in Avebury Stone Circle, Silbury Hill, then wound down to Woodhenge, completing 60 miles overall (despite Mark getting lost and struggling to find Stone Henge!). The day was topped off with a well-deserved barbecue.
The second day was cool and wet, with steady rain from beginning to end. To push 'Team Veka' through the last 43 miles around Pewsey Vale, Richard, Steve and Mark were joined by Lyn Jones and Dai Cornell from Modplan and Mark's neighbour Tony Maddison. Van support was supplied by neighbour, Andy Morgan. This section of the route took in The Devizes and Alton Barnes' White Horse and included a ride through Savernake Forest.
Mark Barsby had this to say about the adventure: "This has been a great experience on three levels: It has aided my recovery and given me a great opportunity to give something back to The Encephalitis Society, who really helped me understand my condition in the early days after coming out of hospital. It has also given me a common interest with some customers and colleagues and also the chance to organise something that I have never done before.
"We would like to thank everyone who has supported and donated. Our original target was £1,000 and so far we have raised over £3,000 which is a fantastic result! There is still time to donate. People can visit the website to learn more about Encephalitis: www.encephalitis.info, TEXT £10 to 70070 or visit my personal Just Giving Page www.justgiving.com/anything-is-possible."