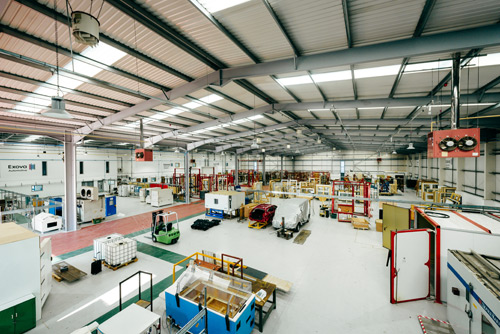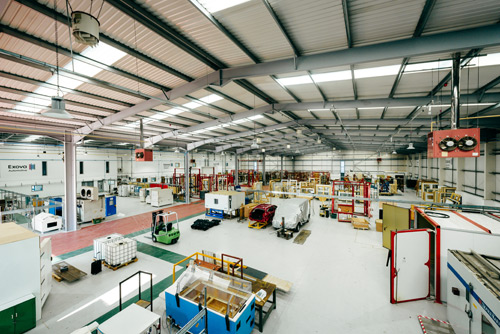 Exova, the testing, calibration and advisory services provider, marked the official opening of a new 50,000ft2 supersite in Wednesbury, recently.
According to Exova, the new testing site serves the needs of national and international customers in the automotive, door, window and hardware industries and is said to represent a further significant long term commitment to the provision of technically demanding testing services from the UK. The facility, which will conduct more than 10,000 tests annually, was opened by Paul Forrest, director at the West Midlands Economic Forum and Ian El-Mokadem, CEO of Exova.
Exova says the multi-million pound investment will allow it to expand both its capabilities and its capacity in the provision of testing services for the built environment and the automotive sector. The company also says that customers will benefit from a greater range of technically demanding services delivered from a modern facility which will be able to support both today's demands and the expected future growth in the sectors it serves. As a result, Exova's highly skilled engineers and technicians will be able to continue to support their customers by playing a key role in their product development processes and improving speed to market.
Ian El-Mokadem, CEO of Exova, commented: "This is an important milestone in the growth of our automotive and building products testing businesses, which work for some of the world's leading household names. Bringing these testing services together, close to our key customers, will enable us to increase efficiency and turnaround times, and give greater access to Exova's global expertise."
Work undertaken at the site will include: testing for the built environment – security, durability and weather testing of doors, windows and hardware; as well as the testing of automotive trim, components and full vehicles for corrosion, UV weathering, environmental ageing, flammability, vibration and emissions.
The site will initially employ 32 people, a figure which is expected to rise in the first two years as Exova's development plans are realised. It will offer testing to British, European, international and OEM standards.