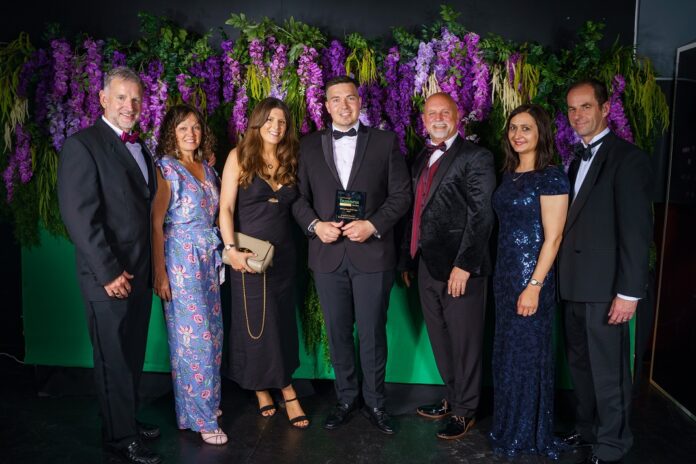 Jonathan Brewer won the 'Rising Star of the Year' award at the 2022 Lincolnshire Business Excellence Awards on 26 May. Jonathan is on the management board of the fabricator, Tradeglaze.
The 'Rising Star of the Year' category recognises individuals in the county who have made impressive progress in their career and constantly strive for innovation and excellence. This  accolade comes after Jonathan's '30 Under 30′ award which he earned at the glazing industry's Fit Show last month.
Jonathan joined Tradeglaze in August 2019 as trade sales representative. He was promoted to board member in May 2020. This made him, at 28 years of age, the youngest senior manager in the company.
Jonathan said: "I was proud to win another award for Tradeglaze after a very successful couple of years for us. I couldn't do it without every one of the team!"
Jeremy Wetherall, managing director at Tradeglaze, said: "This is another prestigious local accolade for us and we could not be more proud of Jonathan and the whole Tradeglaze team. They who have worked harder than ever through the challenging trading conditions of the last 12 months."
Almost 300 guests attended the dinner at the Engine Shed in Lincoln to celebrate business achievements. The evening was hosted by the actor Colin McFarlane.