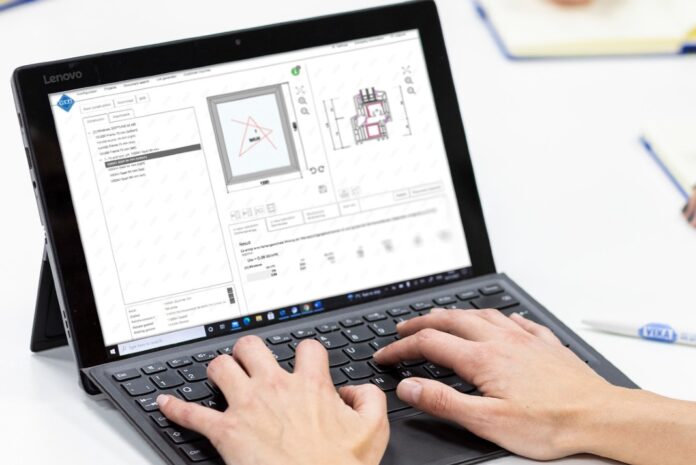 Veka has launched an enhanced package of support to help its customers navigate the upcoming changes to building regulations. The support package includes access to digital workshops and Veka's free online calculations tool, WinDoPlan.
The long-awaited updated regulation, which is set to come into effect from 15 June, focuses on the existing energy efficiency standards for homes. It marks a stepping stone towards the introduction of the Future Homes Standard, the governmental pathway to achieving net zero targets, in 2025.
The revised regulations consist of five new documents. Parts L (heating and energy) and F (ventilation) are set to have the biggest impact on the fenestration industry, particularly in relation to new homes.
To support Veka customers and provide clarity about the regulations, Paul Kennington, Veka's technical director, created a 'quick guide' summarising what fabricators need to know ahead of the changes. This was followed up with online sessions explaining the relevant changes to each customer in more detail, and giving them a chance to ask questions.
Veka fabricators and Independent Network installers also have free access to the business' exclusive specification software WinDoPlan, which the manufacturer claims will assist users in many ways. As the new regulations demand that windows and doors meet lower U-values, WinDoPlan offers product-specific calculations, rather than a guideline example. WinDoPlan functionality can accurately calculate the value of the exact size and configuration of a window or door. Users can tweak the specification in the software to achieve a result that meets the new performance requirements.
Under the new regulations, fabricators will no longer be able to use BS EN 14351. WinDoPlan can be used to download acceptable proof of U-value calculations for Veka, Halo and Imagine products. WinDoPlan can also quickly calculate glass areas, to meet ventilation and overheating requirements, rather than users having to do this manually.
Part A of the regulations requires windows to be capable of withstanding direct wind load against the face, and meet the maximum allowable deflection. WinDoPlan is set to calculate against a wind load of 1200Pa, suitable for most two-storey domestic properties. It is also able to calculate the exact wind load for a specific location.
Paul Kennington, Veka's technical director, said: "As a trustworthy supplier, we won't just tell you that our products are compliant, we will show you how we achieved it." He continued: "When navigating these changes, we knew exactly what we needed to do. Our very clear specifications – which are written down for you to see – result in products that meet all our kitemarks, pass all our testing and are fully re-enforced in dark colours. These aren't bold claims, these are facts."
Veka is encouraging visitors to this year's Fit Show exhibition to visit its stand, K21, for a chat about the regulations. Visitors to Stand K21 can also see live demonstrations of WinDoPlan.