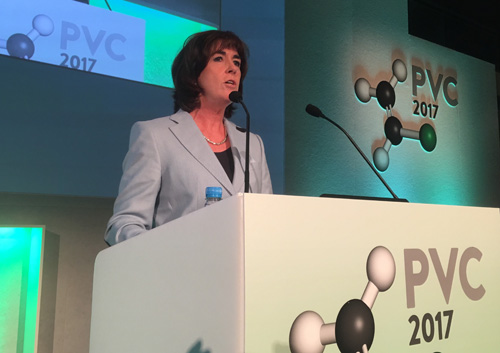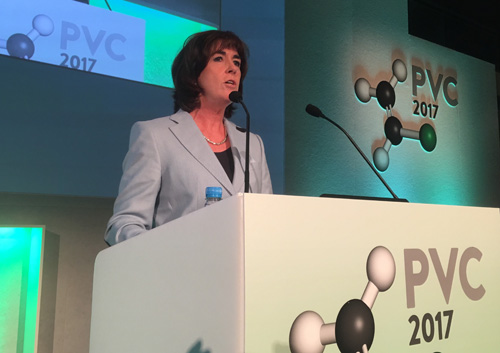 The recycling of PVC has reached a new high with 568,696 tonnes recycled in 2016 through the framework of VinylPlus, the European PVC industry sustainable development programme.
Opening the recent PVC 2017 conference in Brighton, Brigitte Dero, VinylPlus general manager, highlighted how the achievements of the VinylPlus Voluntary Commitment to sustainable development over the past two decades had helped to turn PVC from 'the black sheep in the plastic family to a pioneer' and a material of choice.
She stated: "VinylPlus is now recognised by external stakeholders and is considered by many as a frontrunner for the circular economy. We reached this position by achieving significant and concrete results and have consistently demonstrated our commitment through action."
A cumulative total of more than 3.5 million tonnes of PVC has been recycled since 2000 thanks to the efforts of VinylPlus. The largest volumes are from window profiles, followed by cables and flexible applications, pipes and fittings. The target is to recycle 800,000 tonnes per year by 2020.
"Having recycled nearly 600,000 tonnes of PVC last year, we have demonstrated through the VinylPlus Voluntary Commitment that we can divert from landfill significant volumes of PVC waste, thereby contributing to resource efficiency," continued Brigitte.
VinylPlus is the renewed ten-year Voluntary Commitment of the European PVC industry. The programme establishes a long-term framework for the sustainable development of the PVC industry by tackling a number of critical challenges in the EU-28, Norway and Switzerland.