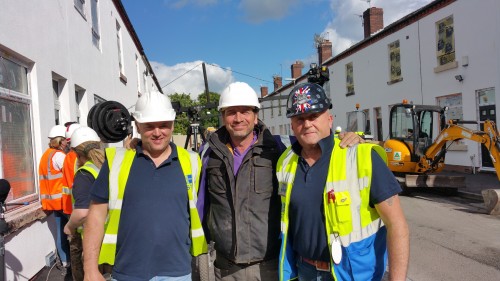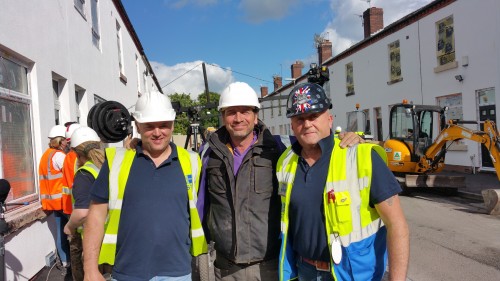 UK composite door manufacturer, Vista, has lent its support as Nick Knowles and the DIY SOS team transform 62 empty houses, on two Manchester streets, into a new community for war veterans.
The refurbishment, which has been described as the most ambitious DIY SOS project to date, includes the building of a veteran walk-in support centre, where military charity, Walking With The Wounded, will provide therapy, counselling, and employment opportunities.
When Vista heard about the plans to create a veteran's housing community, it was eager to show its support and installed 14 composite doors to the newly refurbished properties during the first phase of the build.
Managing director, Keith Sadler, commented: "At Vista, we recognise the importance of engaging with local community projects, and were delighted to show our support to such an important cause. Our commercial manager, John Pinder, was in the Royal Fusiliers and his son is in the Household Cavalry Blues and Royals, and this was one of the more personal reasons we wanted to help with the refurb. I would like to say a special thanks to our GRP composite door leaf supplier, Distinction Doors, who worked with us to make our involvement possible."
All XtremeDoors used in the project were in the solid Edwardian style, complete with top lights. All included a triple sealed outer-frame for 'superior' weather performance, a five-point lock for additional security and chrome stainless steel hardware.
Keith concluded: "The DIY SOS team have done a tremendous job of bringing the community together and we look forward to seeing what a difference the new houses will make to the lives of war veterans."
Two 60-minute episodes will be broadcasted on BBC1 in October.