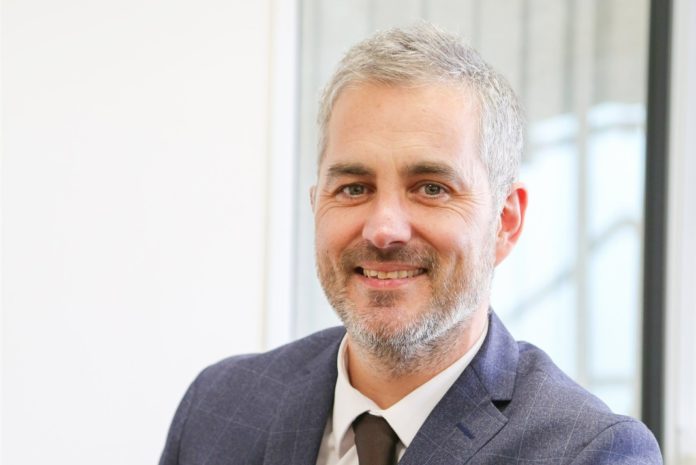 The composite door and PVC-U panel manufacturer Vista has been named a finalist in four categories of this year's National Fenestration Awards (NFAs), hoping to add to their trophy cabinet. Vista previously won the NFA's Composite/panelled door category in 2016 and its Fabricator/manufacturer category in 2019. The business was also named a finalist in the NFA 2017.
In this year NFAs, Vista has been named finalists in the Composite door manufacturer, Best use of video, Social networker, and Young person categories. "After a difficult year following the pandemic, we are delighted to have been named as NFA finalists again," said Ian Smith, Vista's business development manager.
Vista has been nominated in the Composite door manufacturer category thanks to its production of over 1,200 XtremeDoor composite doors a week. The production is in large part thanks to a recent 18,000ft² factory expansion, which increased production capacity.
The marketing videos about XtremeDoor have led to Vista being named a finalist in the Best use of Video category. "The videos were produced by our marketing agency, Purplex Marketing, and were extremely useful in engaging with customers during lockdown when our showroom was shut," Ian added.
Vista are also finalists in the Social Networker category, thanks to Lauren Barnes, the company's social media coordinator. "Lauren has been working tirelessly behind the scenes to head up Lauren's Blog, a dedicated blog aimed at our customers, providing the latest front door trends, tips and ideas," said Ian.
Finally, Vista are finalists in the Young Person category, due to 20-year-old Jason Sadler, who joined the company in 2019 as an apprentice. "Jason is doing a Level 3 Advanced Certificate in Procurement and Supply Operations, and was initially put to work alongside our existing purchasing team. But, as demand for products hit and the supply chain struggled to cope, he very quickly had to step up and help manage the situation – and did a fantastic job," explained Ian.
"To be a finalist in the NFAs is such an honour, and we are so proud to have these four fantastic categories under our name. It really is a testament to our hard work and dedication behind the scenes, during what's been an incredibly challenging year, as well as a nod to the investments we've made in the business in order to continue delivering a fantastic service to our valued customers.
"We're now encouraging all our customers, and anyone who works in the fenestration sector, to vote for us. It would be an honour to win, and we wish all the other finalists the very best of luck."
To place your vote, visit www.fenestrationawards.co.uk. Voting closes on 4 November, with winners announced at a ceremony on 6 November at Doncaster Racecourse. For more information about Vista, call 0151 608 1423 or visit www.vistapanels.co.uk.