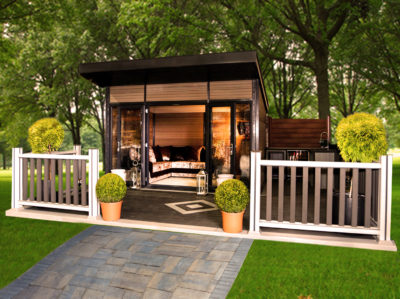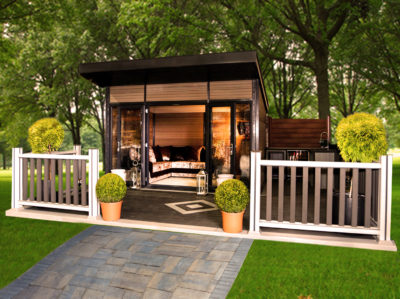 Composite wood garden rooms are reportedly appearing in showrooms across the UK, after the Composite Wood Company signed up a 'significant number' of home improvement companies at The FIT Show to sell its new range of timber alternative decking, fencing and garden rooms.
According to the Composite Wood Company, composite wood is the fastest growing home improvement product and the centrepiece of the Composite Wood Company's FIT Show stand was its new fully insulated garden room, which is said to have pulled in hundreds of glazing installers looking for new products to offer their customers.
"We received an extraordinary amount of interest and it's helped to put us on the map – literally. We spent several weeks after the show, travelling across the country to sign up some brilliant installers who get what composite wood can do for their businesses," said Tony Pratt, sales director at the Composite Wood Company.
"We're building an impressive national network of window, door and conservatory installation companies, and we're still on the lookout to improve our coverage. Composite wood meets so many of the latest trends in home improvements that we see huge potential, and it's the ideal add-on for installers who are already supplying high-quality products to their customers."