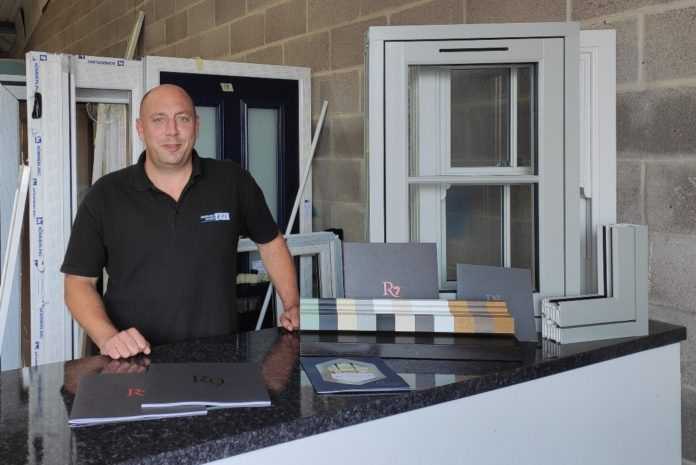 Despite having only opening for business at the start of the year, Windows Doors ETC – a customer of the trade fabricator HWL Trade Frames – has reported that it is 20% ahead of its target for 2021. Mike Woodend, managing director of the new, Bristol-based trade counter, attributed the company's success to continuing high demand for home improvements and increased consumer appetite for high-value, premium products.
"As a new business, it's been very important for us a trade distributor to choose the correct suppliers to support and grow with," he said. "HWL has some brilliant products, but it also has the expertise and service to match.
"From the outset, HWL has been great to work with and incredibly helpful at understanding our business. The team is very knowledgeable, we've been able to rely on them to make decisions and guide us when needed."
A pioneer in the development of non-glass bonded R9, HWL offers a full range of Residence Collection casements and doors, and claims to be a market leader in the manufacture and supply of premium heritage and flush products. Its range includes a Residence open-in door with a Timberweld 90-degree joint – designed to allow installers to pitch a fully matched Residence Collection window and door offer to homeowners. HWL is also a launch partner for the new Kommerling 70mm flush casement and the new aluminium Sheerline Prestige system from Garnalex.
"Homeowners are increasingly focused on style, colour options and quality of finish," continued Mike. "The Residence Collection has always been the class of the field; for us, it's a real flagship product. The team at HWL are very experienced, they understand the attention to detail that's required at this end of the market and that's reflected in the quality of their offer.
"We also take advantage of HWL's customer portal," said Mike. "You can tell a lot of effort has gone into setting it up, it works very well for us as a trade counter, it's a very slick experience."
In addition to its cloud-based Window Designer portal, which enables customers to price and process orders remotely, HWL also offers the ability to check on the status of orders and delivery times, as well as download and sign off jobs digitally. "It's been a positive start to the business," concluded Mike. "Demand looks set to continue and with the quality of products and service we enjoy from HWL, we're anticipating even more growth in the future."
For more information about HWL, email sales@hwlwindows.co.uk or call 0113 244 9006. You can also visit www.hwlwindows.co.uk.