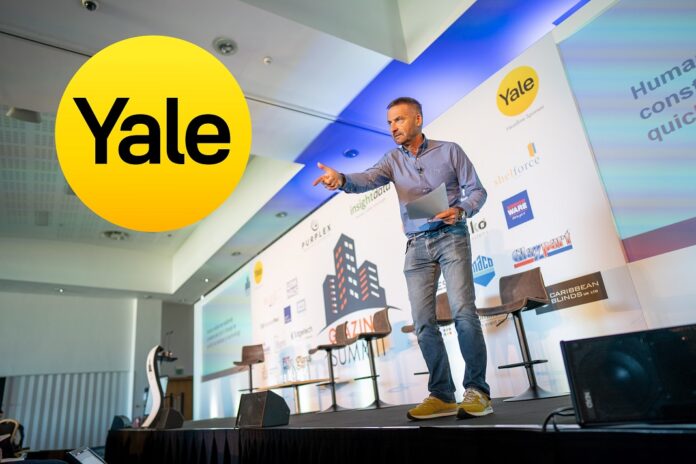 Yale is to be the headline sponsor at this year's Glazing Summit, which takes place on 12 October at Edgbaston Stadium. It will be the third time in a row that Yale has headline sponsored the conference for glazing leaders.
"We have been big supporters of the Glazing Summit since the very beginning and are delighted to be headline sponsor once again," said Paul Atkinson, Yale's managing director. "It's important for Yale to support the industry where we can, and the Glazing Summit is a fantastic vehicle for highlighting the industry issues affecting us all.
Paul added: "It is an opportunity for everyone to get together to network and compare notes, sharing best practice. The fenestration industry has developed considerably in recent years but professionalisation is a continuous process, which is why the Glazing Summit is so important.
"The debates are always on-point and generally relevant and interesting for all. For example, we don't see a lot of youngsters or diversity in the industry, which will be a challenge in the future.
"It's something that was highlighted and discussed at last year's event with the aim of generating awareness and thinking around solutions. That's the Glazing Summit as its best."
Andrew Scott, founder of the Glazing Summit, said: "We are thrilled to have Yale, a world-leading company, headline sponsoring the Glazing Summit again and we'd like to thank them for their support. Our fantastic panellists and keynote speakers contributed to record numbers last year and we are already looking at how we can better that this year.
"Visitors can connect directly with industry leaders while discussing the most important topics. We're looking forward to welcoming everyone through the doors in October."