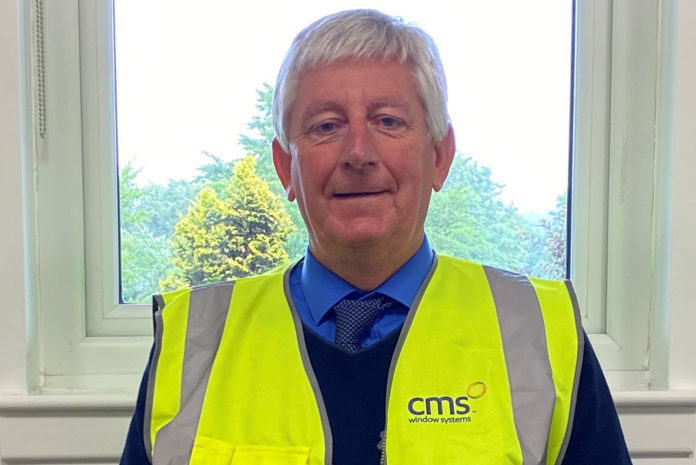 Window and door fabricator, CMS Trade, has strengthened its team with the appointment of Jim Walker as its new general manager.
With more than 15 years' experience in the manufacture and installation of PVC-U windows and doors, Jim is said to be well-known within the Scottish fenestration sector. In taking up the position of general manager, Jim will be instrumental in CMS Trade's growth plans, ensuring the company's developing reputation for quality Rehau and Eurocell products is maintained.
Jim joins an experienced and skilled team at CMS Trade, a company which is reported to have grown strongly in its first 12 months of operation. CMS Trade is said to now be able to comfortably manufacture circa 700 PVC-U units every week, with capacity to grow. Part of the CMS Group, the company offers a range of PVC-U window and door styles backed with a free recycling service for installers so they can dispose of their extracted, post-use windows and doors safely and in an environmentally responsible way.
Jim said: "CMS Trade has been a breath of fresh air in the trade window and door market, so it is really exciting to become part of a team that has achieved so much in just 12 months. With the diverse product portfolio, technical expertise available within the CMS Group and recycling service, CMS Trade is uniquely positioned to offer window and door installers a package that's of real value and one that will help them thrive in a competitive market."
David Ritchie, CEO of CMS Group added: "We are delighted to welcome Jim to CMS Trade and look forward to supporting him and his team as the business develops. His technical knowledge and thorough understanding of what installers are looking for from their window and door supplier will be invaluable in strengthening our relationships with customers and supply chain partners alike."