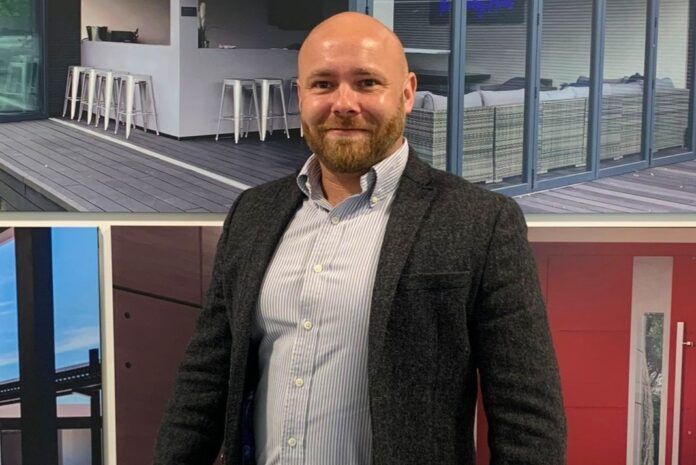 Martin Reynolds has joined Alunet Systems as business development manager for the south of England and Scotland. Martin has nearly two decades of sales and leadership experience.
"I am incredibly excited to join the Alunet Systems team and take on the role of business development manager for the south and Scotland," said Martin. "I believe in the ethos of this company and the strong alignment of our values and vision. I look forward to meeting both new and existing accounts and contributing to the growth and success of the Alunet brand in these regions."
Martin's professional journey began in the fenestration industry three years ago when he joined Eurocell. Throughout his career he has held various sales and sales manager roles. His sales journey commenced as a kitchen design sales consultant at B&Q. His dedication and commitment to excellence earned him the National Service Hero Award, and he soon became one of the top sales consultants in the company.
With three years of industry-specific experience and nearly two decades of sales and sales leadership expertise, Martin chose to join Alunet Systems after a discussion with the company's directors. He reported having discovered a shared passion and drive for success, when speaking to the directors, and was drawn to the company's forward-thinking approach.
Steve Kendrick, managing director of Alunet Systems, said: "Martin has extensive sales experience and a demonstrable enthusiasm for generating business. I believe he'll be instrumental in helping to achieve the company's goals, forging new opportunities in the south and Scottish markets. I can't wait to find out what Martin and Alunet can achieve."
Alunet Systems is marketed as 'the UK's fastest growing aluminium systems supplier for premium-quality bi-folding doors and windows'. The business' team provides total set up and marketing support, continuous training and technical assistance, both online and at the firm's new showroom and training suite in West Yorkshire. Read more online at the business' website.