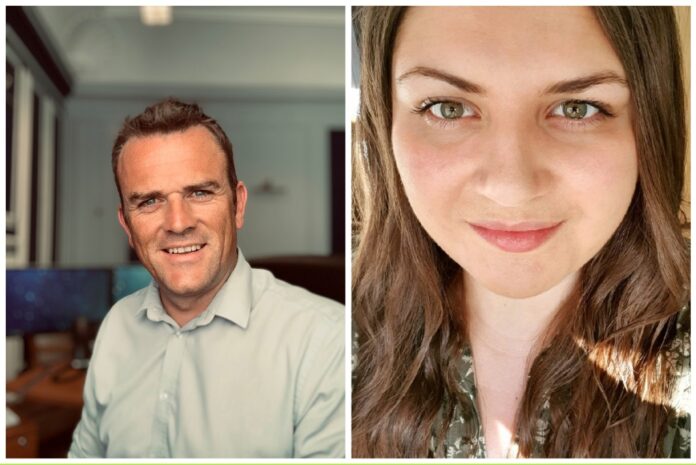 Representatives of the Cornwall Group have promoted Tom Julian to be the business' new managing director. Kate Bunt has also advanced from group finance manager to take on the group finance director role.
Tom's move from finance director to MD is part of the group's strategy to prepare for significant growth over the short-to-medium term while developing new opportunities away from the company's traditional focus on glass, the business' representatives said. "We are slowly moving away from being solely reliant on glass as our core industry," explained Mark Mitchell, Cornwall Group's chief executive. "Glass accounts for about 85% of our business but that is shrinking as we invest more in property and the wider retail market.
"Tom's keen eye for detail will bring welcome talents and a different perspective in matters of future growth and modest diversification. Overseeing the operational side of the group, working with a small and dedicated team in different departments, will allow future opportunities to be fully explored and developed."
Tom said: "It has been a thrill working here since 2010 and I am excited about this this latest challenge. I hope to build on and continue exploring our good work, relationships and opportunities, both commercially and charitably, yet keeping firmly to our roots in the glass industry."
Kate, the youngest of the group's 12 directors, has moved to the finance director's role from a group finance manager's position. "We have a great team, and I am looking forward to further developing my skills and relationships, while being part of a group that continues to grow and flourish," she said.
"Both appointments demonstrate our desire to promote from within," Mark added. "While they prepare the group for opportunities that will inevitably come our way, it is also good to bring in some younger people.
"It is vitally important that we bring in a mix of people with the right skills and ethos. We are also conscious that we have a gender imbalance in the business and that is something that we are starting to address."