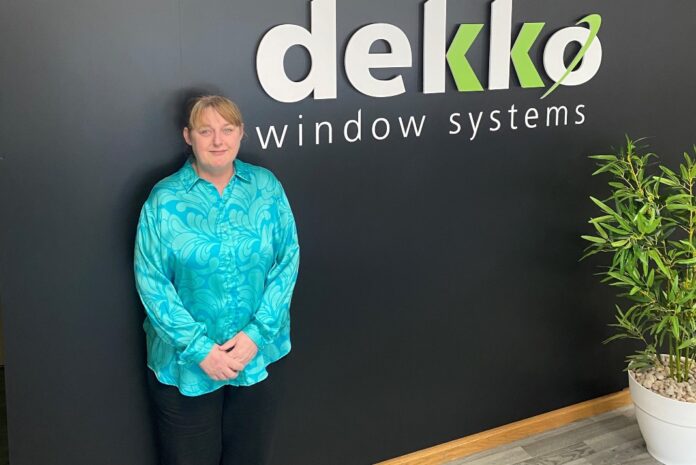 Leaders of the trade supplier Dekko Window Systems have appointed Jane Day as sales and marketing administrator. The appointment has strengthened the business' core management team, they said.
Jane has joined Dekko with more than 20 years of experience within sales administration. She is to oversee customer enquiries, orders and payments, invoicing, customer records, stock management and deliveries, as well as after sales support.
"With over two decades of experience within sales administration, I've gained valuable skills including organisation and planning, teamwork, attention to detail, communication and a happy-to-help attitude," she said. "I very much look forward to applying these to my new role at Dekko.
"With the recent acquisition by leading European company Inwido, launching the world's first fully seamless window, and adding new, market-leading products to its aluminium range, Dekko has certainly seen a successful period of growth. It's therefore a very exciting time for me to join the company."
Kurt Greatrex, Dekko's sales director, added: "With several recent investments, Dekko is well on its way to a bright and exciting future, and we're delighted to welcome Jane to the team. With a wealth of sales administration experience, as well as a positive attitude, she will be pivotal in helping to manage additional business moving forward and helping Dekko to achieve further growth."
Last month, Dekko's leaders hired Paul Schofield as sales manager. Read more about the business online at dekkowindows.com. "I come to Dekko with plenty of experience in sales, business development and account management," he said. "Dekko has experienced a very successful past 12 months. I'm delighted to be taking on this role at such an exciting time in the company's history. I very much look forward to helping the company achieve growth and hit sales targets, establish productive relationships with suppliers and build long-lasting customer relations."