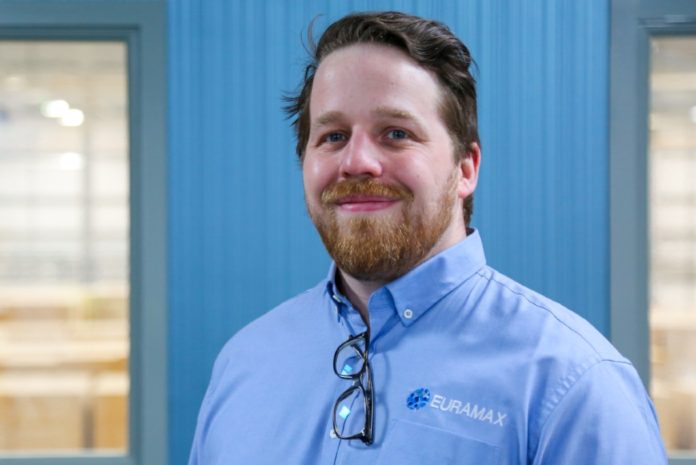 Euramax Solutions, a manufacturer of fenestration products to the construction, modular and leisure markets, has appointed Tom Howard to spearhead its constant improvement processes. Joining the company as its continuous improvement and process engineering manager, Tom brings extensive experience in the military equipment sector.
Tom previously worked as senior continuous improvement engineer for Naylor Industries, and as production engineering manager at Niftylift, where he had complete responsibility for all production engineering staff. He also worked as senior project engineer at MTL Advanced, a manufacturing specialist in the metal sector, where he was the project lead for manufacturing armoured vehicle cabins.
"Since starting at Euramax, I've leaned on my experience in the military equipment sector, using this methodology to implement constant improvement processes within the company and create a more automotive, military precision approach to production," said Tom. "This allows us to offer better service and faster delivery times, enhancing our customers' experience."
Working from a 205,000ft² facility in Barnsley, Euramax manufactures PVC-U windows and doors, supplying to off-site and modular construction, DIY and home improvement, new build, holiday home and leisure markets. Euramax's managing director, Nick Cowley, said: "Tom is a motivated manufacturing professional with a proven record of success in the sector, and comes with a wealth of transferable skills.
"He's been working to streamline our manufacturing processes, enabling us to deliver better quality products, faster lead times, and an overall better service to our customers. He's a welcome addition to the team, and we look forward to seeing what he can do for the company in the coming months." For more information about Euramax, call 0330 134 0290 or email info@euramaxuk.com.