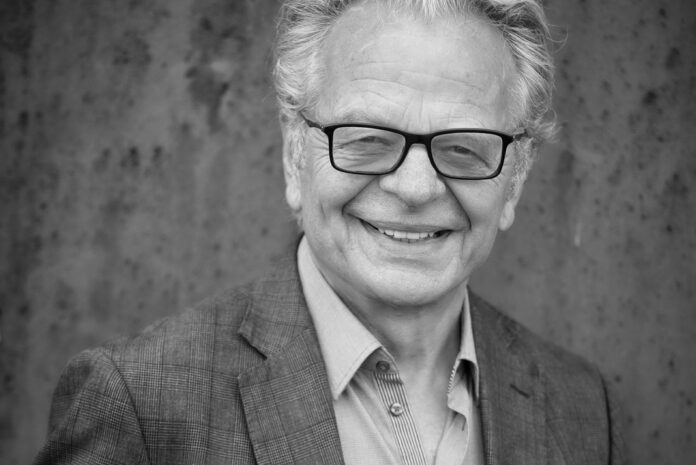 Karl Lenhardt, founder and managing director of the glass processing technology business Glaston Germany GmbH, has died, aged 82. "Glaston Corporation and employees mourn the loss of a down-to-earth, conscientious, responsible and visionary entrepreneur," said the business' CEO and president, Anders Dahlblom.
Describing Karl, Dietmar Walz, senior vice president of Glaston's insulating glass business unit, said that he was "a personality for whom people were always at the centre of his thoughts and actions". He added: "For him, the company's success was based not only on his inventive thinking but predominantly on the personal commitment and expertise of his loyal, longstanding employees."
Karl's motto was that "an entrepreneur is one who takes action," Dietmar went on to say. "When he took the courageous step into self-employment in 1966 at the age of 27, no one could have guessed that 36 years later, on the occasion of his retirement in 2002, he would hand over a medium-sized mechanical engineering company with 300 employees at the time. It is still considered one of the world market leaders in the field of glass processing.
"With his invaluable wealth of ideas, he is still considered one of the pioneers in glass processing today. The current process for manufacturing insulating glass for windows and facades was developed by him. More than 150 patents were based on his inventive genius, including the TPS technology he introduced to the market in 1995 and still the most flexible and sustainable insulating glass production technology worldwide.
"Karl Lenhardt has loved bearing responsibility for his employees, customers, business partners and his company all these years. It was not always easy for him to successfully assert himself in the interplay of circumstances. But his persistence in learning from mistakes and constantly improving, as well as his motivational skills, helped him develop the company successfully. Our condolences and deepest sympathy go to his family and loved ones."