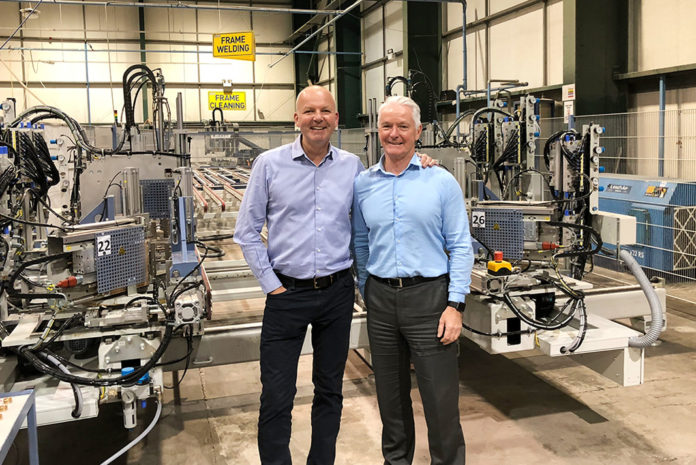 Listers Central has announced the appointment of Steve Gardiner to the role of managing director. The Stoke-based fabricator is looking to continue its growth in 2019 after what has been a successful year, which included sales figures hitting £1m for the month of August.
Steve reportedly brings a wealth of experience to the role. He joined Everest in 1999 as operations director and helped grow the company from £80m-£165m in his 12 years there before leaving in 2010.
Steve and Roy Frost, Group CEO, have worked together at various stages of their careers. They first met in 1995 when Steve was appointed manufacturing director at ABB Kent Water Meters and Roy was a team leader.
Roy said: "I immediately struck up a great friendship with Steve and he taught me a lot about business but more importantly how to manage people. When Steve moved onto Everest it seemed almost inevitable that our paths would cross again and so it proved to be when I became managing director of Everest."
Steve and Roy went their separate ways to pursue solo ventures in 2010 and now, eight years on, they have joined forces once more.
Steve said: "I am delighted to be joining Listers at such an exciting time of growth, investment and product development, and am looking forward to working with Roy again. The thing that stands out with Listers is their customer relationships and innovative products, and we are looking forward to a fantastic future."