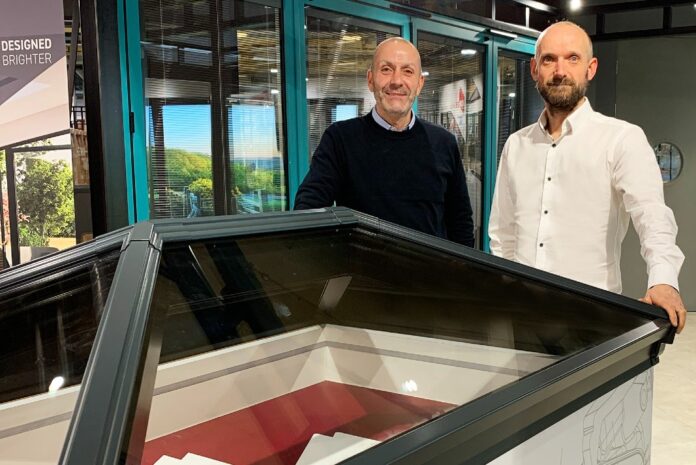 Made for Trade (MFT) has welcomed Leigh Greenwood to the company as head of business development. The newly introduced role is focused on business expansion.
MFT sought someone with a hands-on approach who could assist with plans aimed at new market sectors whilst further increasing sales and improving the service offering to new and existing customers, the business' representative explained. Leigh's appointment is set to further bolster MFT's sales and marketing team and to increase the market share of the Korniche-branded range of glazing products.
Leigh joins a loyal and dedicated team at MFT's Wynyard HQ. Leaders hope that his expertise will assist in bringing new accounts and trade partners to the business as well as ensuring that dependable support remains second-to-none for existing customers.
He said: "It's been amazing to see the scale of the Made for Trade operation. As an established business with many years in aluminium fabrication that has developed a brand and product set, it clearly has great affinity with builders and installers.
"MFT's commitment to customers shines through with product support, demand driving exhibitions, advertising and continued investment in partner quoting software delivered to the highest standard. I've admired the business for several years now and can't tell you how excited I am to be part of the family team. As the market leader for aluminium bi-folding doors and lantern roofs, they are constantly driving innovation with their in house engineering department. Working with our sales team, I'm really looking forward to introducing our award-winning product range to a new range of customers."
Leigh's commercially minded approach is set to help elevate the skillset of the MFT customer services department whilst ensuring that sales and marketing offer the most efficient quotations via access to the Korniche KwikQuote online software. The software enables MFT customers to produce instant quotations, and Leigh also aims to expand on the success of KwikQuote.
Further, Leigh hopes better drive customer sales to trade partners, initially with MFT's two key products from the Korniche brand: the multi-award-winning Korniche bi-folding door and roof lantern system. To find out more about MFT accounts, Korniche products and trade partnership opportunities with a multi-award-winning operation in 2023, call Leigh on 01642 610 799 or email him.