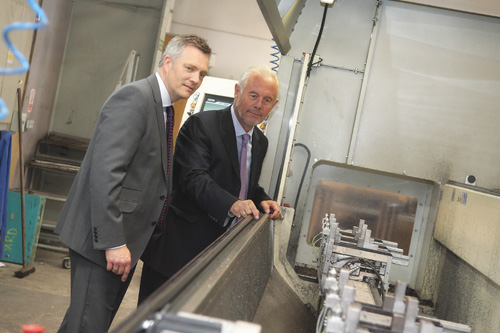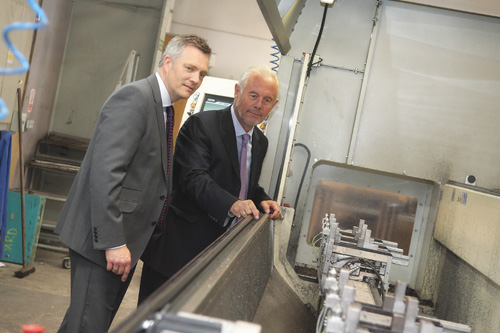 An executive with more than two decades' experience in the construction products market, and who believes in 'leading from the front' has been appointed managing director of Crittall Windows.
Stuart Judge has joined the Witham based company, the world's oldest continuous manufacturer of steel windows, from Everest, where he was commercial director.
He takes over the helm at Crittall from John Pyatt, who has been MD for the past 16 years. Pyatt now becomes company chairman.
Judge has been a prominent figure within the construction and industrial products market for the past 21 years having also worked for Mumford & Wood, Blairs and Saint-Gobain Solaglass. He joined the industry following five years in the Royal Navy as a marine electrical engineer.
He said: "l believe that leading from the front, by example, and passionately demonstrating vision, are some of the key facets to building and enhancing strong, team based cultures."
Pyatt, announcing his decision to relinquish the MD's role explained: "Following 16 years as managing director I feel it is now time to hand over the reins. During my stewardship the company has been through some difficult and challenging times and we have been able to successfully navigate our way into a much stronger and resilient business which provides the stepping stone for a further development.
"Stuart is a senior, highly experienced sales and commercial leader with 21 years of achieving results and success in the construction market, many of them in the window industry. Crittall will go from strength to strength under his management."