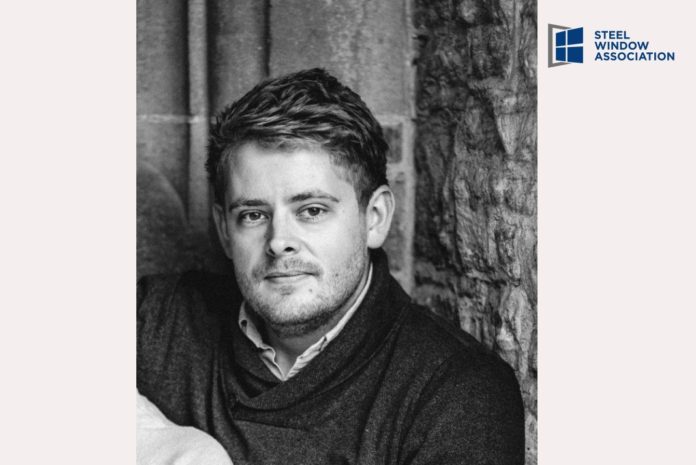 Kris Bennell, contracts director of Associated Steel Window Services, is the new president of the Steel Window Association (SWA). He takes over from Darren Lloyd, of Govette Windows, who completed a six-year tenure.
The SWA represents members' views and interests in British and European standards bodies, centres of window technology and other related trade associations, and plays an active role in the formulation of new and revised standards. In addition, the SWA sales development group promotes members to key market sectors via an extensive marketing communications programme.
Kris said: "The SWA is a great source of information for architects and consumers alike, and we are just launching a new website to make accessing our members easier. We are also constantly evolving, developing and testing our products to keep us at the forefront of the building and the all-important refurbishment industries. I am the youngest SWA president to be appointed and come from a family which has not just been in the steel window industry for many years, we have also been members of the SWA for many years, so I hope to bring vigour to the cause!"
SWA members have exclusive access to a range of collectively developed energy-rated systems which are compliant with building regulations and that are recognised by the British Fenestration Rating Council. The SWA also works in cooperation with both the British and European standards agencies, window research bodies and other influential organisations, including Fensa, the Construction Products Association and the Glass and Glazing Federation.
Members of the Steel Window Association offer a UK-wide service for the repair and replacement of various types of old metal windows, doors and screens, as well as manufacturing new fenestration which fully meets the requirements of UK building regulations. For more information about the Steel Window Association, visit steel-window-association.co.uk.