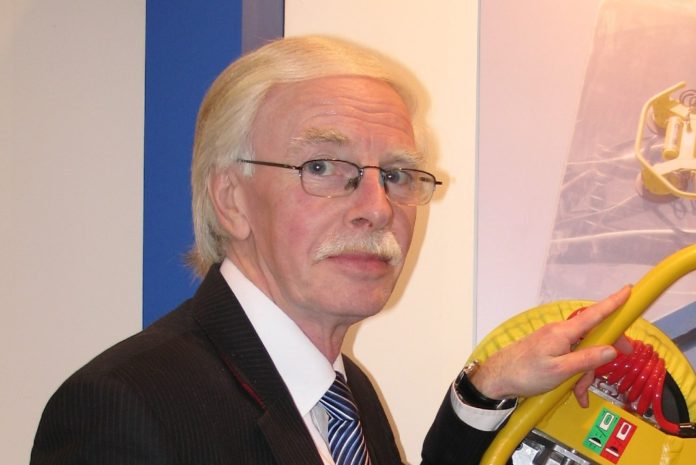 Nelson Graham, a former national sales manager for the glass processing company Bohle, passed away on Monday 20 September. "Nelson was well known and respected throughout the UK and Irish glass and glazing industry," said Dave Broxton, Bohle's managing director. "In a career spanning 26 years, Nelson was initially employed in April 1987 as commercial manager for Berlyne Bailey and Co. Following the subsequent acquisition by Bohle Group, he served as national sales manager of Bohle Ltd until his retirement in March 2013.
"Nelson was born in Cambuslang, a coal and steel town where his family ran a haulage business. As a talented artist, he had received an offer to join the prestigious Glasgow School of Art, but with pressure to join the family business, Nelson decided to make his own future in sales.
"His early career saw him selling plant and equipment in the Middle East. Nelson later applied his strong technical background and great negotiating skills to the business of selling machinery for Bohle. Very much a people person, he forged strong relationships with glass processors throughout the UK and Ireland but, in particular, his home country of Scotland, where he would say: 'I speak their language.'"
Arne Klöfkorn, chief operating officer of the Bohle Group, said: "Nelson was a very special person and for sure one of the figureheads of Bohle. For those who got to know him, he left a permanent impression."
Dave added: "My lasting memory of Nelson will be of his last exhibition at Glasstec 2012, where we were celebrating his career with a party on the stand, but all the time he was still trying to sell a drill to a customer. He was a great salesman but also a true and loyal friend who will be sadly missed."
Nelson's wife Dorothy passed away three years ago. He is survived by their daughter, Heather, and Dorothy's family. Funeral arrangements are still to be confirmed.