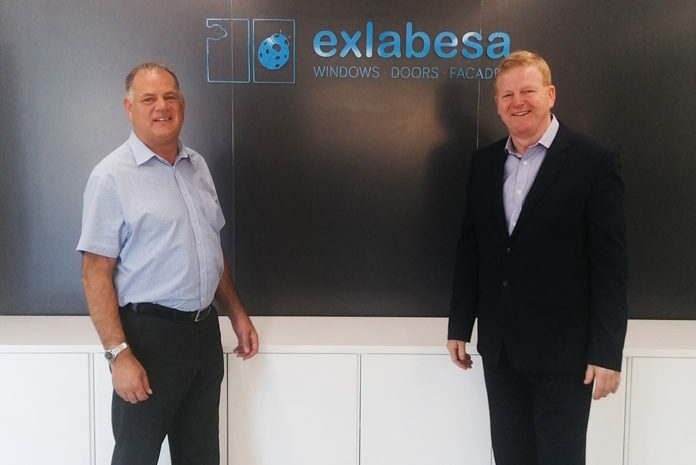 Simon Moore has joined Exlabesa Building Systems UK as business development manager, and says he is already seeing 'much potential' for the company's existing product range to grow.
Simon has worked in the UK fenestration industry for 35 years, both in the domestic and commercial markets, including previous experience with a leading PVC-U company, glass producer, a leading aluminium company, and one of the UK's leading suppliers of bespoke glass products.
"It was time for me to get back into the window and door industry, so joining Exlabesa has been a great opportunity for me," Simon commented.
With eight factories across three continents, Exlabesa Building Systems is one of Europe's biggest aluminium systems companies.
The company extrudes 160,000 tonnes of aluminium every year, reportedly supplying more than 50 windows, doors and curtain walling systems to up to 15,000 customers from over 40 countries.
"It's always been a principle of mine to look at any business I'm working for as if it's my own business – you take ownership of it," Simon commented.
"I see Exlabesa Building Systems as a sleeping giant at the moment, in that there's so much opportunity with our existing product range. Despite all the challenges that lockdown has created, opportunity in the aluminium market is immense, and I look forward to taking this company forward in the coming months."
Exlabesa Building Systems sales director, Kevin Warner, commented: "At Exlabesa, we know that completing the productive cycle of aluminium means providing value to our customers. That's why our business development has always been directed towards consolidating a reliable, differentiated and competitive supplier.
"We're excited to have Simon on board as our new business development manager, and are confident that he'll be able to take the company forward."