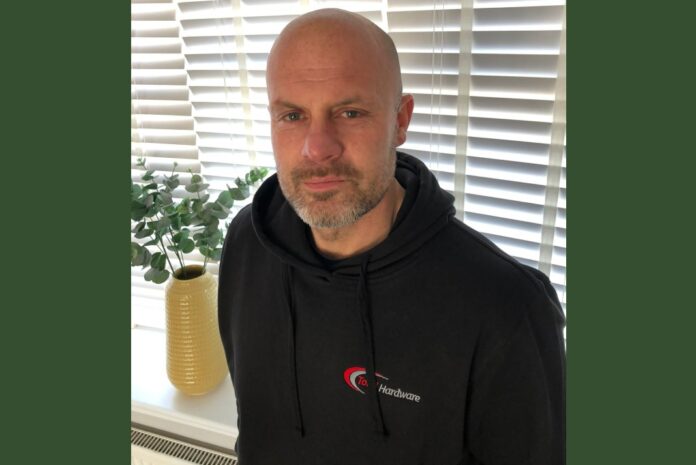 Independent hardware distributor Total Hardware has appointed Brian Corbett as its new product designer. Chris Pell, Total Hardware's general manager, said: "Brian brings a wealth of experience, with a strong track record of successful product development. We are delighted to welcome him to the team."
Brian said: "I'm very happy and excited to be joining Total Hardware. It's one of the UK's leading hardware distributors, and I'm looking forward to being part of a dynamic, forward-thinking company where I can continue to evolve. I am well aware of its Quantum range of bespoke hardware, and look forward to further developing this suite with some additional new products for our customers."
Brian has worked in the fenestration industry for 16 years and comes to Total Hardware from Archibald Kenricks. His role at Total Hardware will be to integrate and add to the company's expansive product portfolio.
Chris added: "Consumer tastes and requirements are evolving all the time. Our role as hardware suppliers is to anticipate and reflect market trends. This is what Brian will be able to help us do."
Total Hardware offers a comprehensive range of hardware products across all price points, including its own ranges. Its Quantum range of premium hardware for windows and doors is aimed at fabricators that want to differentiate their own product range, while the Superior 25 door hardware is a popular choice for customers working in the premium end of the domestic door market.
Brian joins Total Hardware at an exciting time for the company. It saw impressive sales growth in 2021, with some product lines up over 100%. The company attributes this to its customer-focused approach. It has built strong relationships with worldwide hardware manufacturers, and has extended its Leeds headquarters to increase stock levels and keep pace with demand. To maintain its reliable, next-day-delivery option, it has boosted staff numbers and purchased new operational machinery.
Chris concluded: "From exceptional products to exceptional service, our first priority is always our customers. Brian will be an important part of the team helping us to deliver on this commitment."