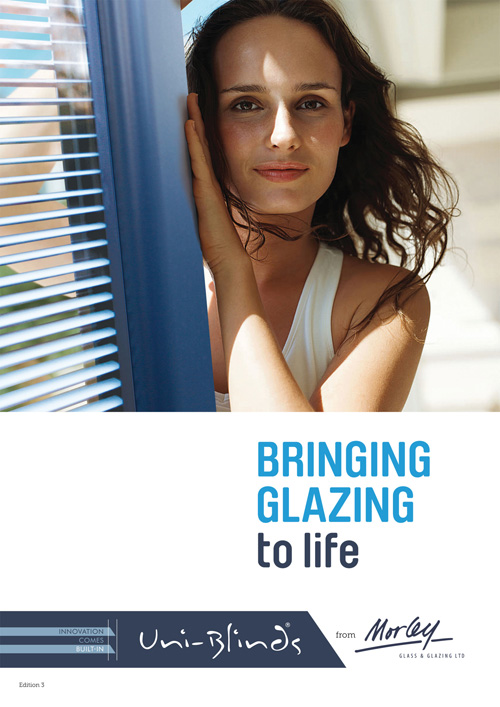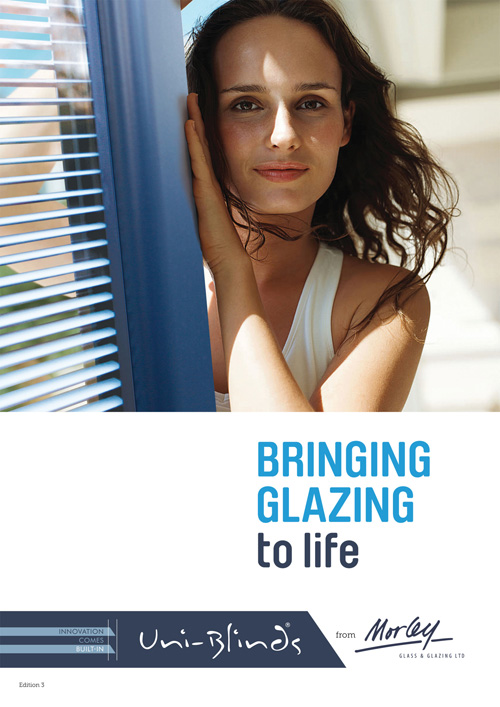 Full details on the increased range and 'innovative options' with Uni-Blinds integral blinds for domestic and commercial applications is now available in a 'fresh-looking' and expanded Morley Glass & Glazing commercial brochure.
All the technical details have been brought up to date to reflect advancements such as the addition of a warm edge spacer bar for all Uni-Blinds units as standard, and Morley Glass & Glazing's extensive stock of ScreenLine spares – said to be the biggest in the UK, with most parts available for next day delivery. It also explains the benefits of choosing the right type of SGG Planitherm glass for each application, as well as showcasing the company's range of back-painted, conservatory and self-cleaning glass.
The 56-page commercial brochure complements Morley Glass's new 'lifestyle-focused' retail brochure and revamped website that were launched earlier this year.
Ian Short, managing director of Morley Glass & Glazing said: "Sales of Uni-Blinds have boomed in the last 12 months as installers seek short lead times and a marketing advantage by demanding quality integral blinds that won't give them the headache of future callbacks. This new suite of high quality marketing materials is designed to support my customers as they take advantage of the sale opportunities available.
"All our domestic blind systems, including solar and brushless motorised, are now available in an unrivalled 10 working days from any Friday. Details on this, plus the very latest additions to the range – including our sealed unit and other glazing options – are now all available with the launch of our new commercial brochure."
Find out more at www.morleyglass.co.uk