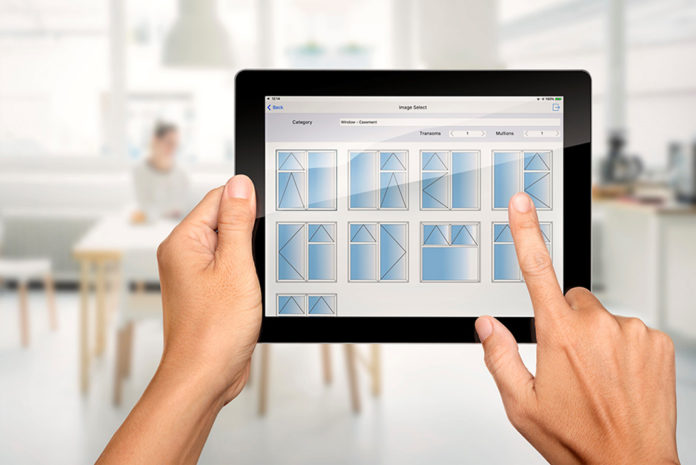 Ab Initio's AdminBase has now been extended through a launch of mobile apps that include sales, survey, installation and remedial services, which fully integrate every stage of the marketing to after-sales support process.
AdminBase now allows these key tasks to be managed and completed in the customer's home, with all inputs sent automatically into the central system.
Suitable for all installation operations, Ab Initio says that the AdminBase apps eliminate duplication and errors caused by transcribing hand-written notes in to spreadsheets, Word documents, production and accounts systems, reducing time, cost and the potential for mistakes at every stage. Apps designed especially for canvassers, sales representatives, surveyors, fitters and service engineers utilise simple forms that automatically take the user through pre-set stages of their particular function. The apps allow contract-legal signatures to be collected and transmitted directly back into the central AdminBase system.
Sales
The AdminBase sales app allows the creation of quotes that may be emailed to the customer whilst still at their property. Using 'simple and intuitive' inputs, the quotation can be converted to a contract with signatures captured directly on screen and a digital copy sent immediately to the customer.
Surveying
All information recorded using the sales app is transferred to the AdminBase Surveyor app. The surveyor may then make alterations to the original information, noting access, risks, and adding other notes for the fitting team, including photographs and freehand drawings input directly into the app. A Variation of Contract may then be created for signature by the homeowner.
Fitting
All fitting instructions can be sent to the fitters equipped with a tablet and their own app. Following installation, an electronic sign off may be obtained from the customer, as well as feeding back problems encountered and remedial work required.
Service support
Service engineers are served with their own app that, for example, describes the products installed, and any remedial work required. Any previous service history is also advised. Outstanding balances are noted for collection and, as with each stage, customer signatures may be input directly and sent to head office, with a digital report sent automatically to the customer.
Fully integrated with AdminBase
All other stages of a sale are fully integrated with AdminBase including marketing and customer records management, contract and order processing, and all financial functions including sales and purchase invoices via integration with most popular accounts packages.
AdminBase offers the latest management information such as Sales by Product, Orders on Hand, Contracts Sold Not Yet Ordered, Goods Ordered Not Yet Fitted and financial information such as Balances Outstanding, Job Profit by Contract, Work In Progress valuation. Every stage may be fully customised to a user's exact specifications.
Available via monthly subscription, AdminBase is managed with training given to every user. According to Ab Initio, AdminBase already has more than 3,000 users throughout the UK.