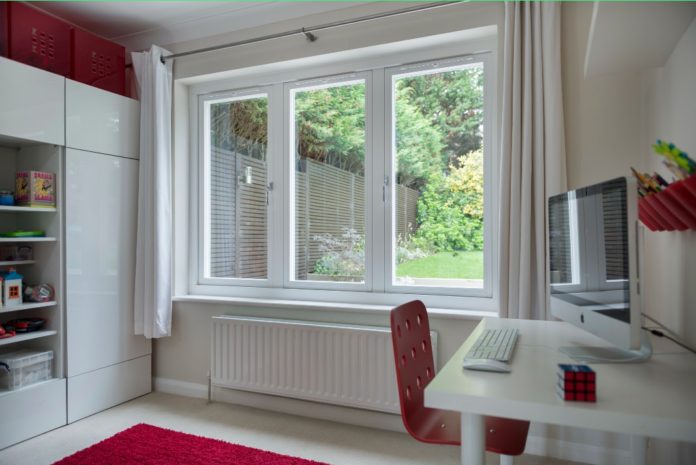 R2, from the Residence Collection, is experiencing a surge in demand, as both consumers and trade partners look to embrace what the company calls 'the ultimate aluminium alternative window and door system'. According to the Residence Collection, R2 is packed with unique design features and outstanding performance credentials.
The architectural highlight of The Residence Collection, R2, like R9, shares the same 100mm platform front to back, nine chambers and the same external dimensions, But instead of a period-inspired outer frame, R2's is distinctly square.
Other window frames typically offer three or five chambers and are usually 70mm systems, looking almost identical inside. R2 offers bold design differences, with superior thermal, acoustic, strength and security performances.
With consumers looking to invest in high-end products, and with average installation prices on the rise, the move to better products is inevitable, claims Residence. R2 boasts 'outstanding' sound reduction and energy efficiency credentials. As a double-glazed option, a U-value of 1.2 W/(m²K) is achieved, and, through a dedicated triple glazing bead, a Passivhaus standard of 0.79 W/(m²K) can also be met.
The Residence Collection's design platform features gaskets to the sash only, leaving the glazing rebate on the frame beautifully clean. And there are a number of coloured and grained options, including both solid and dual foiled finishes on a coloured rebate. In particular, the Eclectic Grey finish provides 'the ultimate design statement'. The company claims that it is 'the only true aluminium alternative window and door system'. Bead options include square, decorative and staff, in 28mm and 44mm options.
Sarah Hitchings, the Residence Collection's sales and marketing director, said: "R2 is the ultimate contemporary window, offering outstanding levels of product performance. In the more contemporary colours of Eclectic Grey, for example, or even the solid colours of Chalk White, Vintage Cream or No38 Grey, it's a beautifully designed and engineered window and door solution.
She continued: "With building regulations likely to change at the back end of the year, it's also reassuring to know that across the Residence Collection, we can meet these new stringent standards with ease." For further information, visit www.residencecollectiontrade.co.uk. Request a free marketing pack, including the stylish and inspirational My Residence magazine, by emailing trade@residencecollection.co.uk or by calling 01452 345 848.