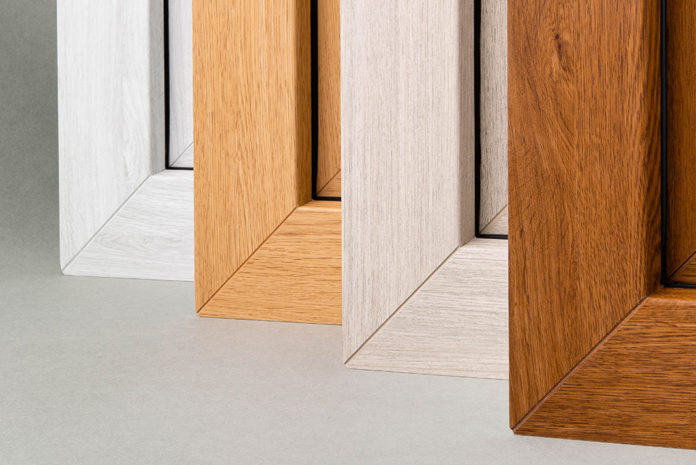 Renolit is said to have raised the bar for window profiles, door panels and facades. The sur-face specialist has combined the wood texture, VLF, with a transparent PVDF layer, creating what is described as 'an extremely natural look'.
"This texture is practically indistinguishable from real wood, both visually and in terms of touch," said product manager, Franz Josef Weber.
Called Renolit Exofol PFX Super-Matt it is based on the unplasticised PVC film, Renolit Exofol PFX, and combined with a PVDF top coat from Renolit Exofol FX. The fluoric plastic is said to behave similarly to a Teflon coating on frying pans. It improves surface protection and in-creases the film's resistance to dirt and chemicals, and even graffiti can be easily removed.
Renolit Exofol PFX Super-Matt launches with four oak decors in different colours: honey oak, ginger oak, pepper oak and Weissbach Eiche.
As with all Renolit Exofol films, Solar Shield Technology (SST) is an integral part of the con-struction. IR-reflecting colour pigments are designed to reduce the temperature differences between the outer and inner profile surfaces to ensure profiles retain their shape and win-dows and doors retain their exact fit. For easier processing, Renolit Exofol PFX Super-Matt also has a primer on its reverse side. The warranty periods for the new film are the same as Renolit Exofol PX film.