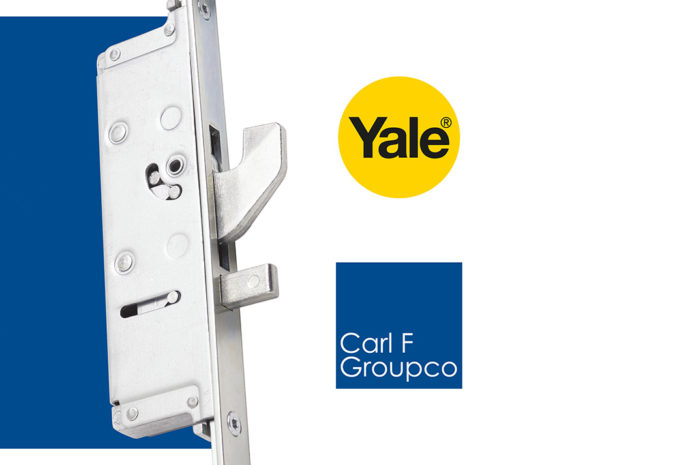 Carl F Groupco has announced the addition of Yale's new Lockmaster 21 to the range of lock solutions featured in its hardware catalogue of over 7,000 product lines. Celebrating 21 years since the launch of the Lockmaster, the new product is Yale's latest advancement to its established Lockmaster multipoint door lock range.
Carl F Groupco's sales director, John King, said: "We are delighted to play a supporting role in the launch of the Lockmaster 21 and to offer this innovative product with its enhanced security and durability features to our customers.
"The Lockmaster's signature hook and pin unit has been positioned within 100mm of the pre-compression rollers which aids security testing. Additionally, the centre case has been strengthened to protect against the latest break in methods and pre-compression rollers engage slightly ahead of the security locking points to ensure smooth engagement and reliable locking.
"The faceplate of the door lock is manufactured from 430 grade stainless steel which improves durability and aesthetics while enabling Yale to improve their manufacturing process and reduce the carbon footprint. One piece keep enhancements, including screw-in hardened plastic buckets, improve longevity and a 13mm axis with profile related packers ensures a perfect fit and greater loads during security testing."