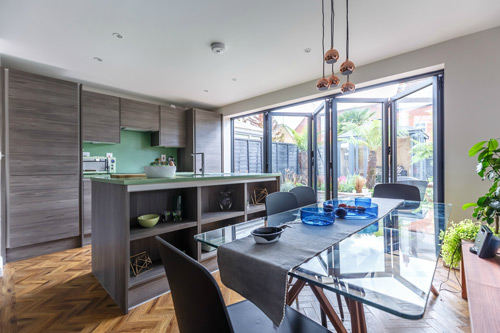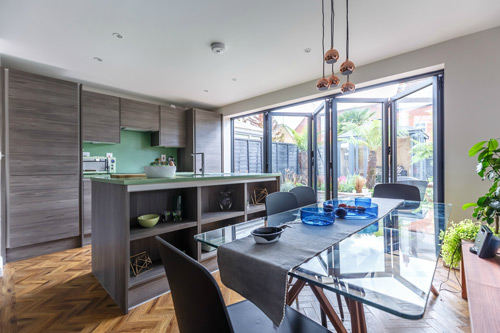 Premium product fabricator, Dekko Window Systems, says it has been inundated with leads following an appearance on the hit ITV programme Love Your Home and Garden, hosted by TV presenter, Alan Titchmarsh.
Dekko's 'luxurious' Räum aluminium bi-folding doors featured prominently on the 'Get the Look' section of the programme, which shows a close up of key products and guide prices, and within minutes, enquiries came flooding into the Räum and Dekko websites. Dekko had more than 100 leads on the night of the show, with more filtering in over the following days.
"We were delighted with the response," commented sales director, Kurt Greatrex. "Most enquiries were from homeowners, and we passed these on to our trade customers. Interestingly though, around 30% of the leads came from businesses such as installers, builders and joiners, so we were able to go direct to these customers ourselves."
Dekko initially decided to get involved in the programme after hearing about the tragic circumstances of the family in Banbury that was going to feature in the episode.
Kurt explained: "The mother had gone almost entirely blind after suffering a stroke, and was then diagnosed with breast cancer, forcing her to leave her job. The house was completely unsuitable for her needs, and Alan Titchmarsh and his team wanted to design a layout that would let more natural light into the home and allow for an easy transition from the home into the garden. ITV asked if we could supply a set of Räum aluminium bi-folds and we were more than happy to help."
The Räum aluminium bi-fold is a premium door features super slim sightlines and can be used to open up entire walls, with two to seven panel combinations creating entranceways up to 7m across. It is available in hundreds of colours, including white sand and space grey, and a choice of matt, gloss or special Coatex finish. A realistic wood effect finish is available for consumers who prefer traditional aesthetics.