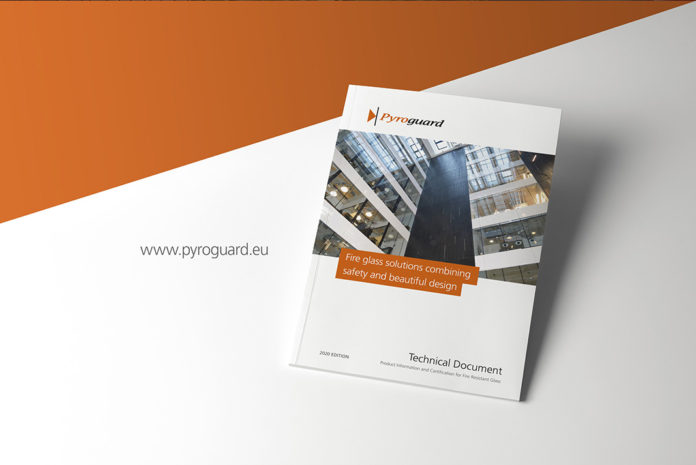 Fire safety glass manufacturer and supplier, Pyroguard, has announced the release of its 2020 technical document, which features product information and certification for its fire safety glass solutions.
The technical brochure features product overviews, application tables and datasheets for Pyroguard's range of fire safety solutions. The document is available in English, French, Dutch and Spanish by request from the company's website.
The new document provides technical assistance for the application of Pyroguard's products. This includes all solutions from E30/EW30 to EI180, plus additional options with added impact, solar, thermal and acoustic performance.
What's more, the full datasheets for the company's products include; the product reference code, its additional features and its technical features. Similarly, a cross-section diagram that indicates product composition and a table for the possible applications relating to the corresponding test report are included.
Richard Ainsworth, group technical director at Pyroguard, said: "The new technical document contains information about our aluminium, timber and steel solutions. It's the perfect guide for architects, specifiers and installers looking to incorporate fire safety products into building designs. This front-facing technical support forms just one part of the comprehensive before and after sales service we offer to our customers. As a company, we're always on hand to help with advice and to make sure our customers have the technical and regulatory standards they require."
All of the Pyroguard solutions listed in the Technical Document are either CE or UL marked.