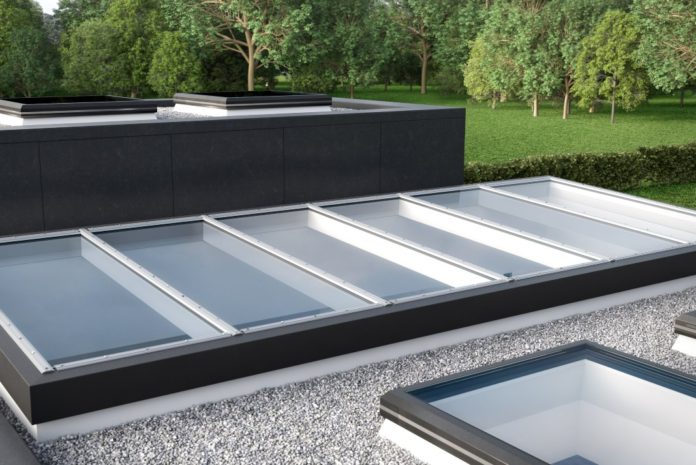 Improving on the glass roof it developed two years ago, which could withstand fire and heat for up to 30 minutes, the skylight and fire protection specialist Lamilux has now launched a glass roof – the REI60 – that resists fire for a whole hour. The fire-resistant glass roof ensures that flames do not spread to other parts of the building. It also holds back smoke.
The REU60 has been certified in accordance with the European standard EN 13501-2 with fire resistance class REI60. It has been tested under real-life conditions too.
The skylight Lamilux Glass Roof Fire Resistance REI60 can be installed as a pitched roof up to 80º. Thanks to improved thermal insulation values and isothermal processes, it contributes to an optimised building energy balance and also ensures a high daylight yield.