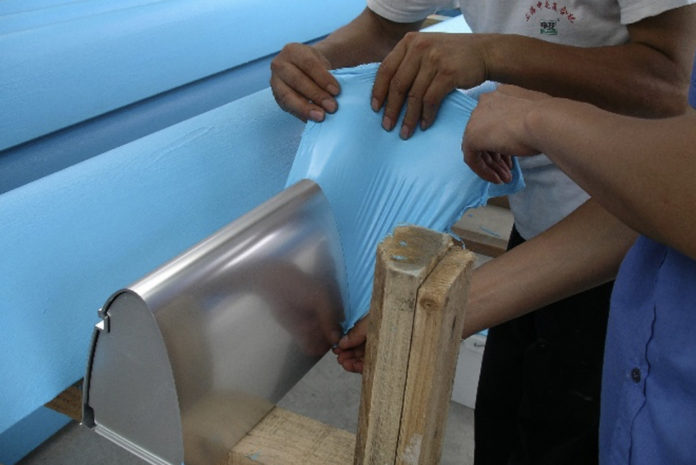 Spraylat International has introduced Photocure, which it claims is the first UV instant cure protective coating to be applied during the manufacture of glass and window frames.
Photocure is a liquid applied peelable coating coating that is designed to protect during manufacture, storage, transportation, throughout installation and construction.
On a factory line, Spraylat says that Photocure can be applied by automated spray or roller-coater and 'cured in seconds' under UV lamp on a conveyor – the company adds that productivity is increased as Photocure removes the need for applying and cutting film by hand.
The coating is said to last for up to 12 months both internally and externally. When removed, Spraylat says that Photocure does not leave a residue, meaning glass and frames no longer require cleaning, saving manufacturers and customers both time and money.
Spraylat has manufactured and supplied Protectapeel, a liquid applied peelable coating, for over 26 years in the UK.
Technical director, Dr Henry Spurr, said: "We have made some advances in our UV curable technology and we are excited to now unveil this product. We already have some interest in Photocure in the UK and around the world. Our aim is to show manufacturers there is a better way of protecting surfaces that can ultimately save them money and increase productivity."