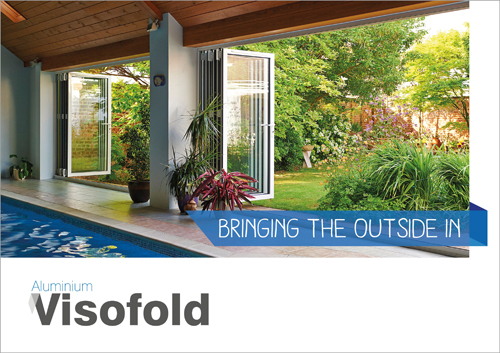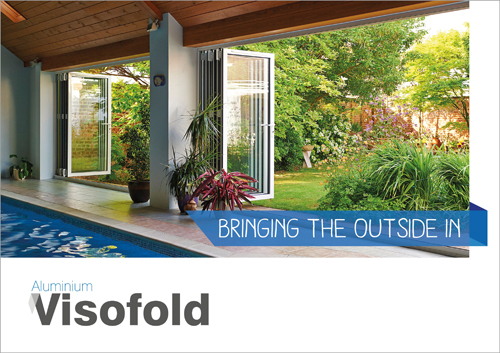 Roof and door fabricator, Made For Trade, has unveiled a brand new brochure for its Visofold bi-folding door.
A revamp of their existing aluminium bi-folding door booklet, the updated version includes information on new options available and is packed with detailed photos to display the popular product to its full potential.
The brochure's creator, graphic designer, Ian Bousfield, explained: "We hope it will give both current and potential customers a clearer understanding of the Visofold bi-folding doors that Made For Trade supply and the various design and threshold options available."
Alongside the brochure, Ian has also been responsible for Made For Trade's recent rebranding, which has included an improved logo and a new website.
He added: "With the development and growth of the company, it's necessary to ensure the brand remains fresh and adaptable, with the ability to communicate the organisation's products effectively."
It has been a very busy couple of years for Made For Trade, with increasing staff levels and expanding factory space to cater for the company's best-selling core products, which include the Global conservatory roof as well as Visofold.
Managing director, Bradley Gaunt, hopes the company's growth will continue into 2016 and beyond. He said: "We have established ourselves as a company with top-range, quality products while also making maximum savings for our customers. We hope to continue our expansion next year and develop the brand further."
To request a brochure, visit Made For Trade's new website at www.madefortrade.co or email Manying.siu@aanco.com with your details. Please remember to specify you are requesting a bi-folds brochure.