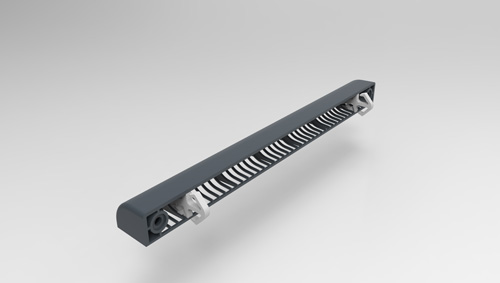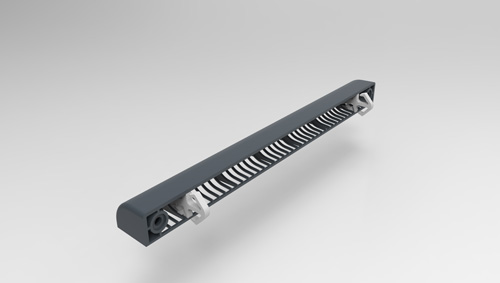 The FIT Show 2017 sees Glazpart extend its range with the launch of the Mk2 Link Vent, which is described as 'the most compact, efficient and inconspicuous of trickle vent product ranges'.
The new design reduces the external canopy depth by more than one third, from 37mm to 25mm, while meeting the minimum requirements of approved document part F, significantly improving the external aesthetic of the window.
Available in two sizes 2500 and 5000 EQA, the product features new location clips which are said to speed up fitting, while also improving location accuracy both vertically and horizontally during installation. According to Glazpart, there are also no end caps to be lost in transit or on site.
Like the Mk1 Link Vent, Slim Line, standard and modular trickle vents from the Glazpart stable, Mk2 Link Vents are available in more than 40 finishes from moulded solid colours to woodgrain matches.
Dean Bradley, sales and marketing manager, Glazpart, said: "The Mk 2 Link Vent is one of the most significant trickle vent developments in recent times. Its versatility, aesthetic improvements and high performance combined with its colour options offer great benefits to fabricators, installers and customers. Its premium design offers the potential to add value with customers willing to pay for that finishing touch, delivering the best 'hidden' vent on the market. The vents match the increasing demand for coloured and finished products. Customers are evermore choosing colour and woodgrain products to add kerb appeal with colour coordinated window-wear, especially prominent products like trickle vents."