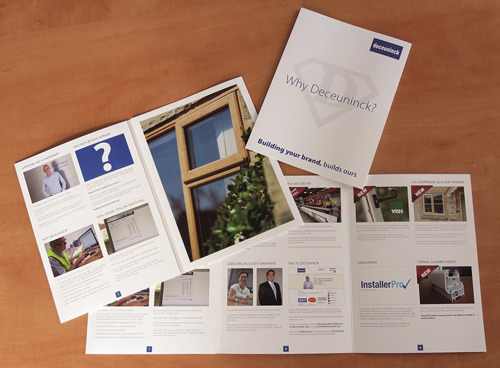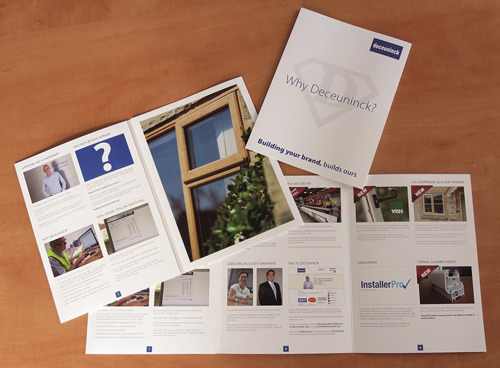 Deceuninck recently updated its 'Why Deceuninck?' brochure which is said to summarise 'what's different about Deceuninck and why'.
The eight-page rollfold explains 'why fabricators and installers who want to be more competitive and grow profitably should think of Deceuninck'. It also gives customers the opportunity to tailor the rollfold with their own logo and content through MyBrand, as part of Deceuninck's strategy to help build its customer's brands.
"The new 'Why Deceuninck?' rollfold spells out the benefits of working with Deceuninck," said managing director, Roy Frost. "We help fabricators and installers stand out and sell more but there are lots of Deceuninck benefits which is why we summarised it in a handy, easy to read format. Add it altogether and it's like having an extra salesman at no cost to boost your sales."
Get your copy of the rollfold via www.whydeceuninck.com/contact
Fabricators and installers who want to switch can call Roy on 07808 365234 or sales director, Rob McGlennon, on 07818 383385.