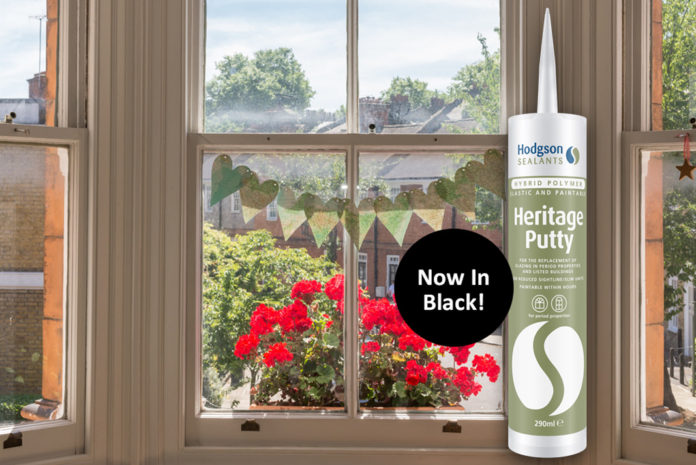 Hodgson Sealants has launched an additional black variant of its heritage putty in response to customer demand and as a glazing solution for the steel window segment.
The heritage putty from Hodgson Sealants is said to provide the visual appearance of a traditional putty yet benefits from the fact that it can be painted within a matter of hours with water or solvent based paints. Hodgson says that the introduction of the black colour will enable businesses to restore and replace windows where there is a requirement for slim or reduced sightline heritage glazing. Heritage glazing includes applications in conservation areas, listed buildings and in period properties.
According to Hodgson Sealants, the putty has been specifically developed and tested so that it's suitable for use in contact with the edge sealant of insulated glass units and the PVB interlayer of laminated glass. It can also be used for internal and external applications and is isocyanate, silicone and solvent free and is in a moisture cure format, durable and permanently elastic.
Gary Thomas, commercial director of Hodgson Sealants, commented: "Our heritage putty is a strong seller for us and part of our heritage glazing systems that have been developed and tested here in the UK. The introduction of black will further support the requirements of our customers and also to address more of the steel window segment."