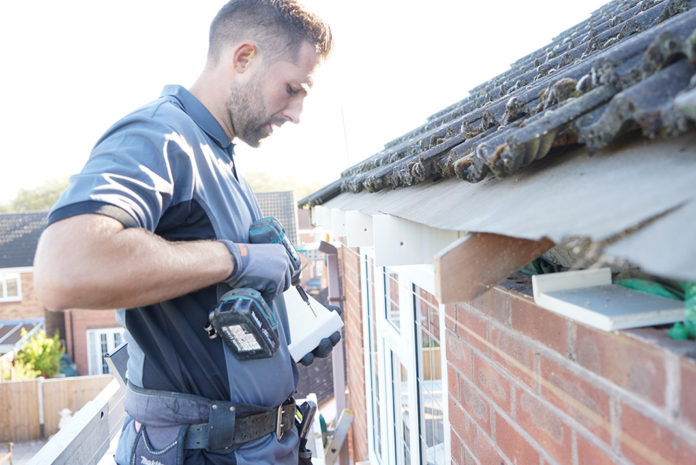 Freefoam Building Products has launched a new video to illustrate how PVC roofline products work as part of a wider home improvement offering.
Working with Nottingham based company, N G Roofline Windows & Doors, Freefoam filmed a refurbishment installation to illustrate how roofline products, fascia, soffit and gutter, can be fitted as part of a wider project including replacement windows and doors.
Owner, Ashley Marvin, started his business in 2012, offering fascia, soffit and guttering in and around the Nottinghamshire area. He says that he found that promoting and fitting roofline led to customers requesting other long lasting, low maintenance PVC home improvements. The company now fits doors, windows, flat roofs and dry verge with several fitting teams who specialise in different areas of work.
Ashley said: "I started off with roofline but wanted to expand what we offered. Doors and windows were a natural progression from fascia and soffit, and work perfectly together for us. Homeowners want long lasting, low maintenance products on their home, and we can offer the full package. It's meant we can expand our range and gives us more opportunities to develop new business.
"We've always been a Freefoam registered installer. We get marketing support from Freefoam, brochures we can leave with customers and information packs to help our sales process."
Click here to see the video below: