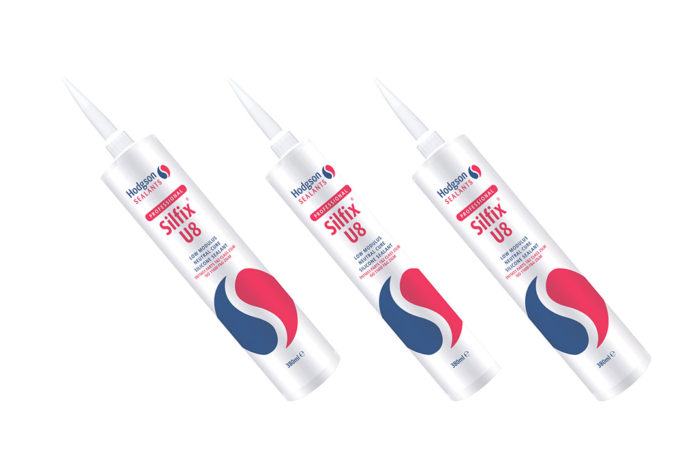 Hodgson Sealants has launched Silfix U8, which is said to be specifically formulated and packaged for the professional applicator.
Silfix U8 is a low modulous, neutral cure, solvent free, alkoxy silicone sealant. It is said to provide excellent application characteristics and 'outstanding' adhesion to a wide range of substrates used in the building envelope. Packaged in a large 380ml cartridge, Silfix U8 is available in white, black, buff, brown, anthracite grey, grey and brick red.
It's a product that's been developed, tested and manufactured in the UK and is CE Marked for facade applications, including cold climates. Silfix U8 is part of a range of dedicated sealants for the professional applicator that will be further extended in the coming months with another new product development.
Gary Thomas, commercial director of Hodgson Sealants, commented: "We are in the process of expanding our range of sealants for the professional applicator and Silfix U8 is an important addition to the range.
"Our research programme here in the UK is fully committed to the development of outstanding sealants for the trade and specialist applicator markets."