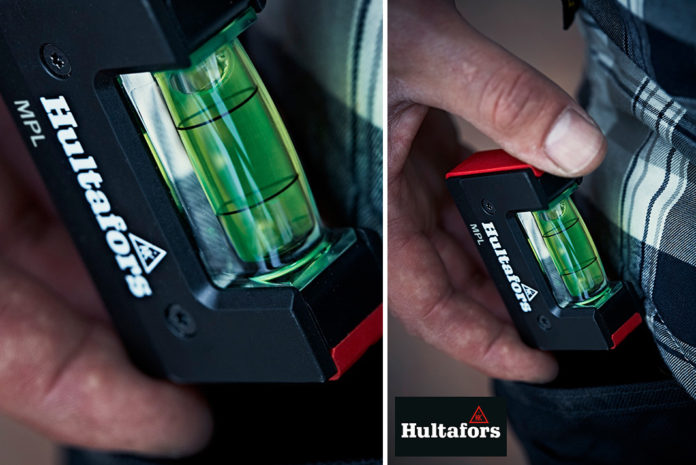 Hultafors Tools has launched a new mini pocket spirit level, which has been added to its range of levelling and marking equipment.
The ergonomic design includes a crush-proof vial with a +60% magnifying effect and luminescent effect for easy reading in light or dark conditions.
There's also a strong protective casing and a magnetic version designed for accurate vertical measuring.