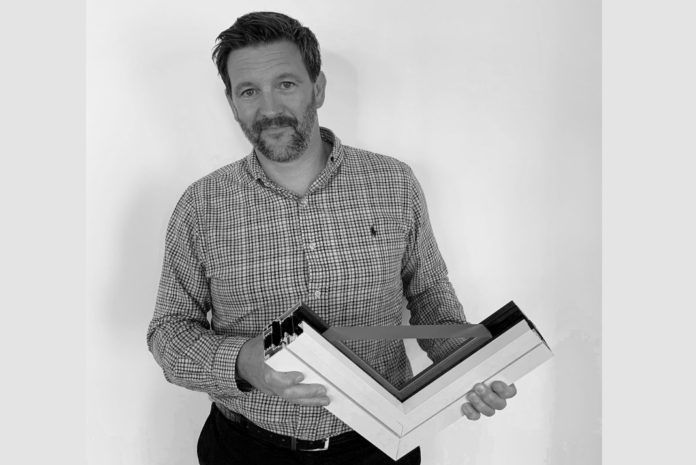 Commenting on the sustainability credentials of the Stellar aluminium window and door system, Phil Parry, Epwin Window Systems' business development director, said: "If the UK is going to meet our net zero ambitions, everyone has to play their part. This was at the forefront of our thinking as we developed Stellar."
As an aluminium system, Stellar immediately has plenty of sustainability advantages. "Aluminium is infinitely recyclable without loss of quality," explained Phil. "It's estimated that nearly 75% of all aluminium ever produced is still in use today. Recycling and reusing aluminium saves up to 95% of the energy required for primary aluminium production, so it's a very efficient material to work with.
"All the aluminium for Stellar is sourced from the UK, helping to keep carbon emissions from transportation to a minimum. Thanks to features such as the patented reverse butt joint, we also use up to 30% less profile for comparably sized windows, which means we use less raw material. We are also an Interpon D Approved Applicator, which means we use powder coatings that offer sustainable building solutions, as well as providing a quality guarantee."
In use, Stellar's slim sightlines mean less reliance on artificial light to illuminate rooms. As insulation is a fundamental part of the system's design, Stellar meets building regulations without the complexity of additional foams or expensive aerogels.
Phil added: "The longer a material lasts in use, the better it is for the planet. Studies show that polyester powder-coated aluminium windows, such as Stellar, are capable of retaining their colour and gloss retention for more than 40 years."
Epwin Window Systems is a company renowned for leading the way in environmental matters. The systems company was the first to achieve the BES6001 accreditation for the responsible sourcing of its inputs. It also works to the internationally recognised ISO 14001 standard for environmental management. "Consumers are increasingly concerned about the environmental impact of their actions, so sustainable products make good business sense," said Phil. "But apart from that, producing environmentally responsible products is just the right thing to do."