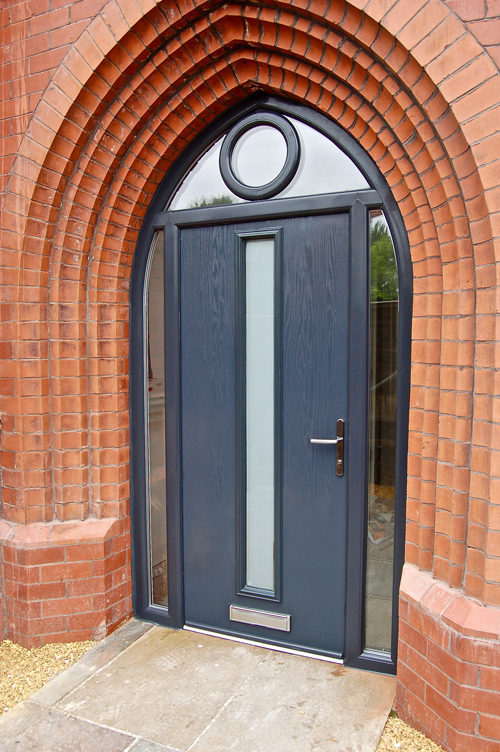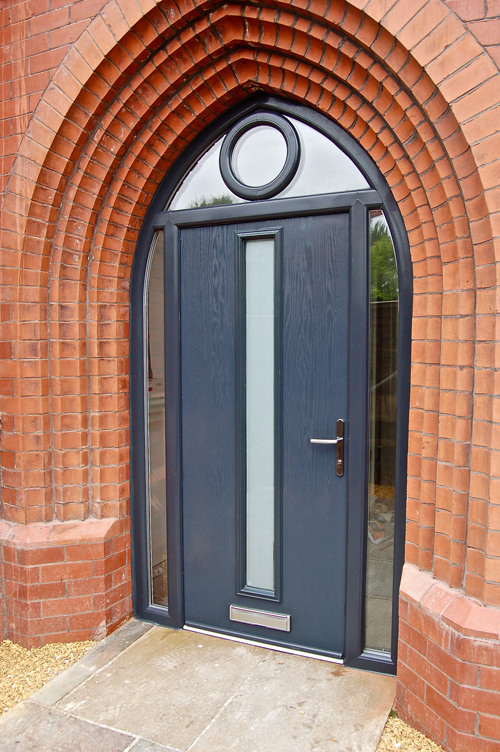 According to Force 8, it is able to supply the 'perfect' door for anyone with a unique entrance to their home.
Dennis Sumner, managing director of Force 8, commented: "We are the only company that offers full and part arches that are suitable for any entrance. Every composite door that is available from Force 8's exclusive ranges can have an arched frame which will allow you to expand the choices that you can have."
Force 8's arched composite doors are available in a Veka Halo or System 10 profile with a one-piece sash bend that is fully reinforced. A 1,200mm stainless steel square offset pull handle is on both sides of the door with a slam shut available. Force 8 uses SFS Dynamic 2D hinges and also offers the option of low ally thresholds, for better disability access.
"Whatever style of entrance you have, our craftsmen at Force 8 are up to the challenge," continued Dennis. "Our unique profile bending process produces un-blemished one section curves, enhancing any home. As we manufacture all our doors in our Hazel Grove factory, we can shape them to fit perfectly in our frames. Depending on the style of the arch, this allows for welds and steel reinforcements to be used where possible, creating the true radius of the arch. By using this process, this allows Force 8 to design and manufacture arches and curved sections of any size to the correct measurements."
Force 8 has recently developed the Versace door, a contemporary, offset part arched composite door set within a full arched frame and can deliver its products nationwide. The company has also recently produced a new brochure and introduced a new door designer onto its website.