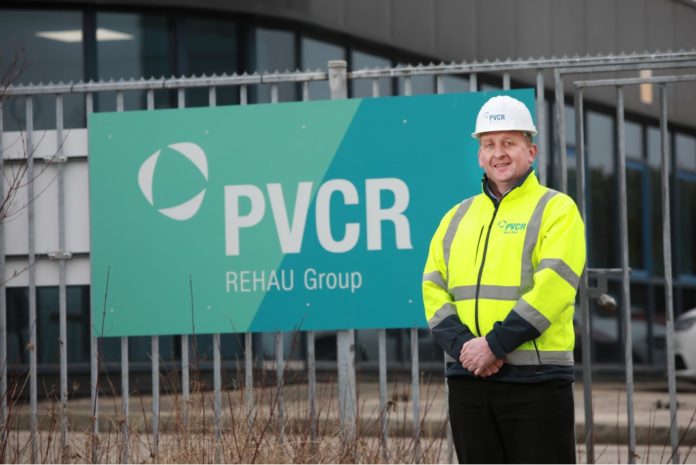 Window profile supplier, Rehau, has invested £10m into a state-of-the-art recycling facility, and unveiled ambitious sustainability targets. Public awareness of the critical impact window recycling has on the UK's sustainability agenda needs to increase, and Rehau's investment aims to support this effort.
Millions of windows are replaced in the UK each year on average, as frames become time-expired or property owners look to upgrade. In order to significantly reduce the many tonnes that still go to landfill, Rehau says it is committed to the circular economy and a 'planet before profit' mantra. With this in mind, the company has invested over £60m in recycling infrastructure across the Rehau Group, with its new window recycling facility in the north of England hailed as a shining example of the business' commitment.
Over the next few years, Rehau aims to:
• Recycle 100% more waste by 2024 (doubling its output),
• Salvage and process 24,000 metric tonnes of old PVC window frames per year by 2024 (2,000 double decker buses),
• Work with more original equipment manufacturers to optimise PVC recycling and reduce energy consumption,
• Constantly improve its separation process to ensure adherence with continually updating sustainability legislation and minimise by products,
• Develop collaborative relationships with trusted partners to most efficiently manage waste streams, and
• Invest in consumer awareness campaigns to drive demand for recycled windows.
Based in Runcorn, PVCR is the largest PVC-U recycler in the north west, salvaging and processing 1,000 metric tonnes of postconsumer polymer windows and doors every month. Rehau's long term efforts in this field, alongside other initiatives, has seen the company selected to join the prestigious 50 Sustainability Climate Leaders initiative, which is led by Bloomberg in co-operation with the United Nations.
Martin Hitchin, Rehau's CEO, said: "The UK public is becoming more familiar with the benefits PVC windows bring to our buildings, but more work needs to be done to raise awareness of recyclability beyond single-use plastic. In order for window recycling to become commonplace, industry needs to collaborate, inform and educate around its importance.
"Sustainability is much more than a hot topic at Rehau – it is a driving force within our strategy. It is something we act on and invest in, so we hope industry will join forces with us in making window recycling a mainstream process." For more information, visit www.pvcr.co.uk.