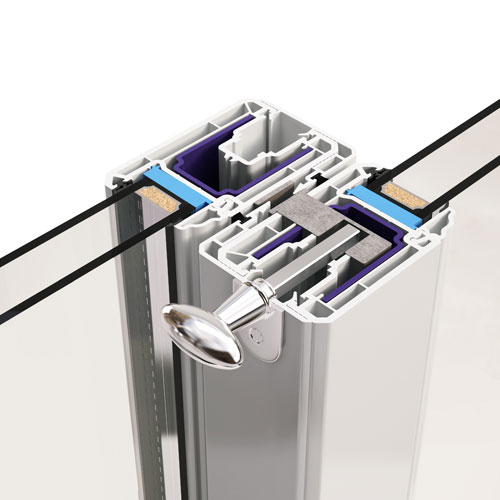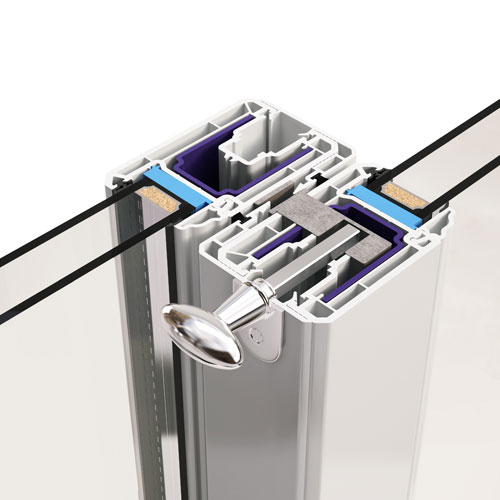 Kömmerling reports it's been over a year since it launched the 'ground-breaking' PremiLine PRO.
This is a Secured by Design patio door system that's achieved PAS 24 in two and four pane variants with physical testing and without the need for plunge bolts.
The patented design incorporates a locking handle at the interlock where both sashes meet, said to be 'the typical weak spot in nearly all patio doors' and was designed to meet the needs of Document Q.
With more than 14 months worth of sales behind it, Kömmerling believes PremiLine PRO has 're-ignited interest in patio doors from consumers and new housing specifiers alike'.
According to Kömmerling, fabricators such as Sliders UK and Tradelink have been quick to take up the opportunity and with only a 'modest' hardware kit required. Manufacturing processes are said to be 'quick and simple' as there are tolerances built in the overall design and similarly the product is installed in exactly the same way as a standard patio door.
More recently, Kömmerling put a four-pane variant through the PAS 24 test with ease and subsequently will carry Secured by Design, as will the three pane variant and also the unique triple track solution. Kömmerling says that collectively, the PremiLine range of patio door systems offer 'better design options, capabilities and security than any other PVC-U patio door in the UK market'.
Kevin Warner, head of sales and marketing, Kömmerling, said: "Without question, PremiLine PRO has been a patio door revelation. It's a unique product that's as easy to manufacture as it is to install.
"Our PremiLine range of patio doors offer by far greater design choice and security, helping our customers realise more sales and stronger margins. This pioneering product will also feature on our stand at the FIT Show."