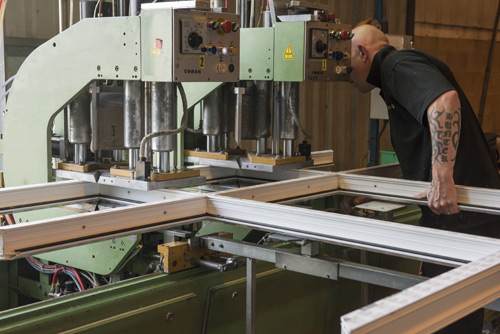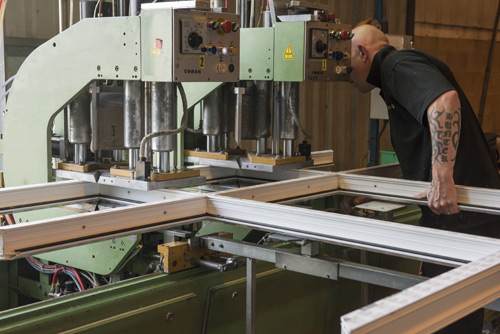 Polyframe, the independent trade fabricator of windows, doors and conservatories, is now fabricating Rehau chamfered and decorative frames with the new Total70 multi chamber system. This new system reportedly achieves significantly better energy efficiency ratings than Rehau's three chamber profile system and it passes all severe weather tests.
Polyframe says it is the only manufacturer fabricating Rehau's recently launched multi chamber system as standard for all customers. According to Polyframe, the increased number of chambers improves window energy ratings, so windows achieve maximum thermal efficiency without the need for expensive glass, making the overall installation more cost effective for installers. 'U' values as low as 0.8 can be achieved, which satisfies the requirement for Passivhaus, along with 'A+' window energy ratings. Rehau's Total70 is said to 'tick all the boxes'.
Peter Dyson, Polyframe Group sales director, explained: "Energy efficiency is a priority for our customers, so we've upgraded to the Total70 multi chamber system to offer the best Rehau profile on the market, to all our customers, as standard.
"This highly energy efficient system isn't widely available," added Peter, "so we're giving our customers a high quality product that not many installers have access to. It's filled with smart technology, and has all the aesthetics associated with Rehau products. With spray booth facilities at our Norwich factory we can supply Total70 in any RAL colour. It really is the full package."
Fabricators and installers should call Peter Dyson on 01422 398969 to plug into Polyframe and the very best profiles.