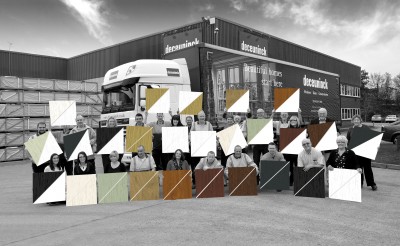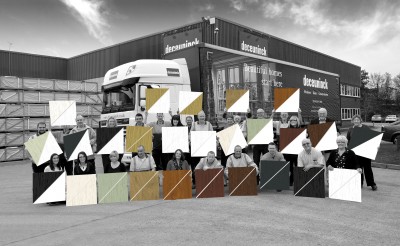 Deceuninck claims that demand for colour is rising strongly from 25% in the UK, and catching up with continental Europe, where colour accounts for more than 70%.
"Colour sells because homeowners love it," said Deceuninck UK sales director, Rob McGlennon.
"But most Syscos make it difficult for fabricators and installers to sell. So, colour or white, Deceuninck keeps it in stock, because that's what gives fabricators and installers the confidence to sell it. Colour isn't a 'special' at Deceuninck, with long lead times, uncertainty, delays and disappointment. Nor do Deceuninck customers have to order in bulk: they can order one profile length at a time. It's a service to suit customers, not a service to suit us."
Deceuninck keeps 26 colourways in stock for its pretty windows, residential and composite doors, Slide & Swing and new best-in-class Slider 24 patio door, with all matching cills, trims, end caps and ancillaries. "This means our windows and doors go together perfectly," continued Rob. "It's a lot of colours, as you can see from the photo, and a huge amount of stock. But we are the colour people, and we do it so Deceuninck installers can sell windows and doors in any of those 26 colourways, and order them from their Deceuninck fabricator knowing they'll arrive in the same fast lead time as white.
"We make selling colour as easy as selling white with our large colour-from-stock range," confirmed Rob. "That's why Deceuninck fabricators and installers sell 50% more colour than their competitors, and why we are No 1 for colour."