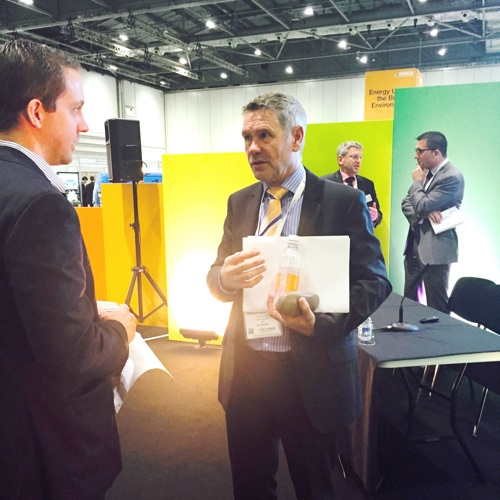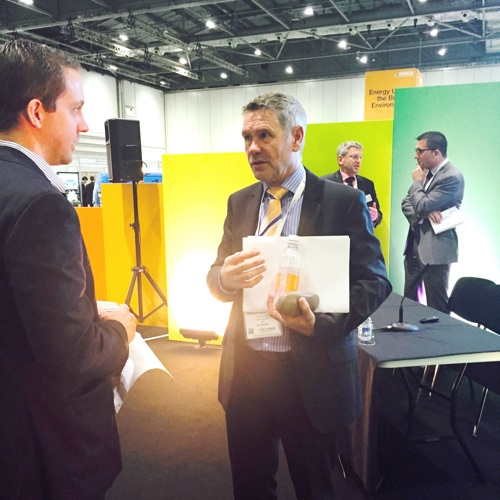 The Glass and Glazing Federation (GGF) says it was pleased to reach a wider audience by participating at EMEX 2015 (Energy Managers Exhibition) at London ExCeL recently.
The show, which is run by the Energy Managers Association, is an annual fixture for energy and facilities managers across different sectors to gain and exchange key information and ideas on energy efficiency.
As well as exhibiting at the show with an information stand, the GGF also presented the benefits of energy efficient glazing and window film.
Dave Cox, chairman of the European Window Film Association and 3M European channel manager presented on the energy efficient advantages of window film, while Giles Willson, GGF managing director, provided an overview of the GGF and how energy efficient glazing is 'a must' for new buildings.
In addition, the GGF produced a 'Buyer's Guide to Energy Efficient Glass and Glazing Products', specifically for the EMEX show. The guide will now be available for download on the EMEX website http://www.emexlondon.com/.
Giles Willson commented: "It is important for the GGF to share its expertise with new audiences wherever it can as part of its broad education strategy. I'd like to thank Lord Redesdale and the Energy Managers Association for the invitation and I look forward to working together on the development of the new Buyers Guide."
The presentation and guide are also available for download from the Members' Area of the GGF website under publications in the energy efficiency section www.ggf.org.uk/publications