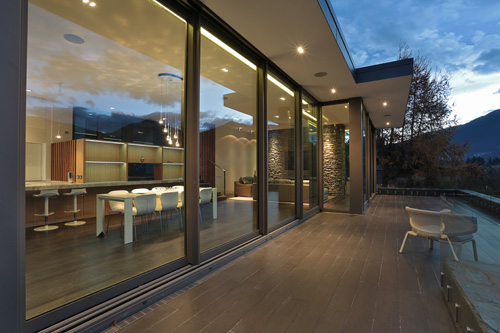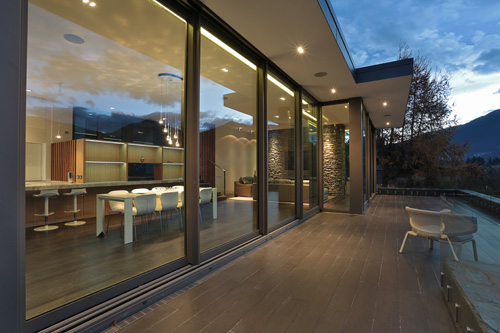 When Oxfordshire double glazing specialist, Andy Glass, wanted to expand into aluminium, it says it was 'afraid it could be a headache', having already established itself as the region's 'leading provider' of PVU windows, doors and conservatories over '25 years of hard work and commitment to quality'. But aluminium was a new challenge and one the company feared would prove 'stressful, expensive and time-consuming to master'.
Andy Glass contacted the Window Outlet – the aluminium fabricator that claims to have 'extensive experience' helping installers expand into aluminium – and an 'in-depth understanding' of the common issues PVC-U companies face as they make the change.
Managing director, Ben Warren, explained: "For the first 10 years of my career, I worked in PVC-U fabrication and would spend hours talking to PVC-U installers every week. I know how daunting switching materials or expanding your range to include another one can be – and that's why we offer comprehensive support to customers in that position, including a training day that covers both the products we provide, and how to properly order them.
"A pen and paper sketch might feel like the quickest and easiest way of submitting an order, but in the long run that's often not the case. They can be vague and unclear, and, in the worst cases, require a lot of back and forth between us and the customer to get it right – and the longer that process takes, the longer it is before the customer gets the product. By taking the time to sit down with our clients and show them the most efficient way to order at the very start, we make everyone's lives easier."
The firm also familiarises customers with its online bi-fold builder – an intuitive application that allows users to quickly and easily enter their size and hardware requirements, then send them through to the Window Outlet for a quote.
"We're absolutely delighted to be working with Andy Glass," Ben continued. "They're an incredibly experienced, respected installer, and it's been a pleasure helping them establish themselves in the aluminium market. We'd encourage any other PVC-U installers looking to enhance their offering with stylish, high-quality aluminium products to get in touch, and we'll do our utmost to help them make the transition."