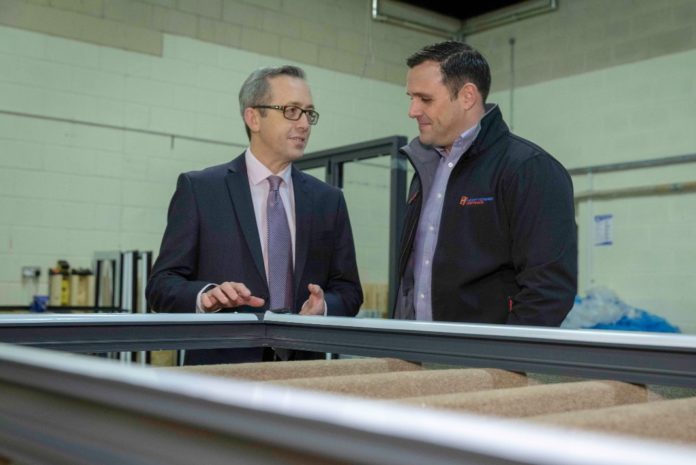 Aluminium trade fabricator Fentrade has reported 'an impressive year of growth'. Overall, turnover is up 40% year-on-year, and several areas of the business have seen triple-figure growth, they claim. Chris Reeks, Fentrade's director, said: "We are delighted to be seeing this growth, which is partly due to existing customers placing bigger order volumes with us and new customers joining us.
"We're always keen to deliver above and beyond for our customers. When we ask them what they value about our service, they tell us it's our hands-on approach and attention to detail that makes the difference.
"We all know about the supply chain challenges at the moment," Chris continued. "We believe in keeping an open dialogue with our customers, so they know exactly when their orders will arrive and can plan accordingly. We know they find this transparency very useful."
As well as the strength of the service, Fentrade customers also benefit from an impressive product range across all sectors. The business partners with industry brands such as AluK and VBH Greenteq, and manufactures a full range of aluminium windows, doors, bi-folds, inline sliders, ground-floor treatments commercial screens, shopfronts and curtain walling products.
Fentrade is based in Newport, Wales, and works with trade and retail customers throughout Wales, the west and along the M4 and M5 corridors. As an indication of its commitment to quality within the industry, the company is an active member of the Council for Aluminium in Building.
The entire industry has seen impressive growth in the past year, but, as Chris concluded, customers still have a choice as to where they place their business. "Customers vote with their feet," he said. "We're proud that so many customers old and new are placing their trust in us."