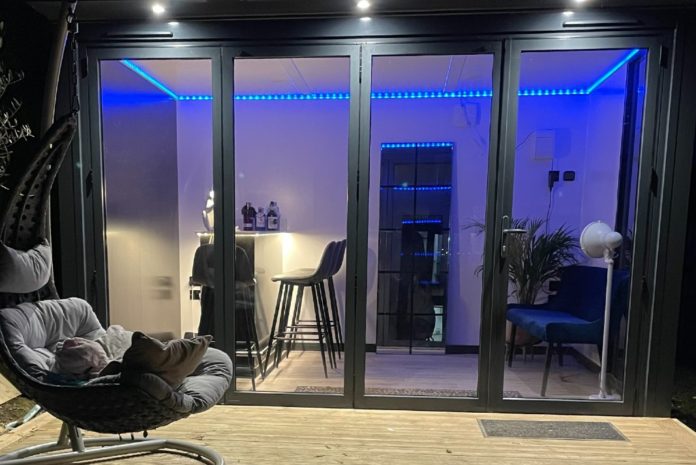 Responding to the growing trend for home offices, William Woods, managing director of IDF Aluminium, now manufactures and installs modular garden office buildings, using Alutech's BF73 aluminium profile system for bi-fold doors. The garden office range's design allows for rooms to be taken down and relocated.
"I started developing this concept a few years ago but have invested heavily in it more recently, in light of increased demand," said William. "There are three size options available, and all come fitted with a set of Alutech bi-folding doors as standard. We began by installing three show models but have already started selling them and are currently in the process of updating our website." For more detail about IDF's aluminium garden office pods, call IDF's sister company, Aliwoods, on 01376 510 320.
Further information about Alutech Systems can be found online at www.alutechsystems.co.uk, or on social media: @AlutechL (Twitter), Alutech Systems  (Facebook) or Alutech Systems Ltd (LinkedIn).